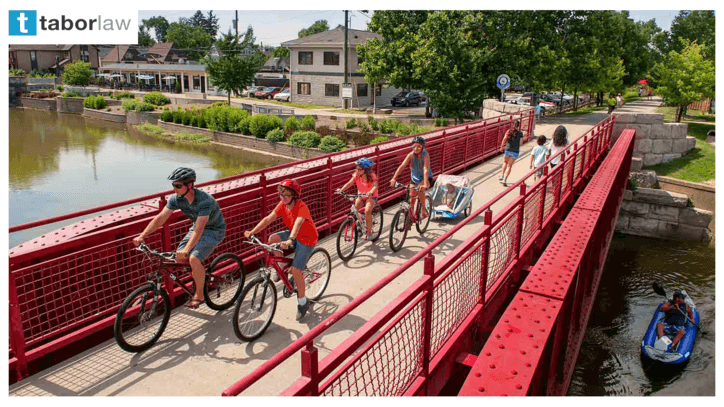 The Monon Trail has been extended about 24 miles from downtown Indianapolis to the Hamilton County city of Sheridan.
"This has potential, and we can make it Indiana's trail," Westfield Mayor Andy Cook said at a ribbon-cutting just north of 191st Street in Westfield. "Our trail system is one of the great amenities of this land, and Westfield is so proud to make this final connection."
The opening of the 2.5-mile section of the trail for walking, running and biking fills a gap between Westfield and Sheridan.
Westfield city officials will also plan on breaking ground on a pedestrian bridge for the Monon Trail over Ind. 32. The project, estimated at $3.3 million, is expected to be completed by summer 2019.
Cook said the trail, Grand Park and road improvements are becoming assets to Westfield residents.
"We already see people come from downtown Indianapolis to Westfield and now this makes it a lot better," said Cook at the event also attended by Carmel Mayor Jim Brainard and other officials. "We urge people to ride their bikes to the Colts training camps, to the soccer championships and to visit Sheridan, too."
The Monon Trail extends south and snakes through Carmel – where it's called the Monon Greenway – and Indianapolis, where it passes through Broad Ripple, runs along the Indiana State Fairgrounds and intersects with the Indianapolis Cultural Trail on 10th Street near Massachusetts Avenue.