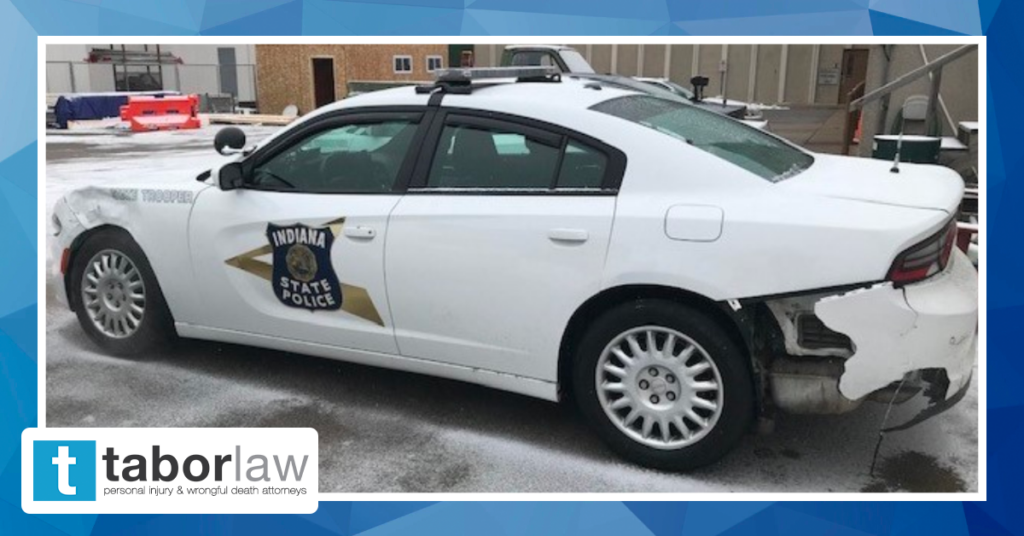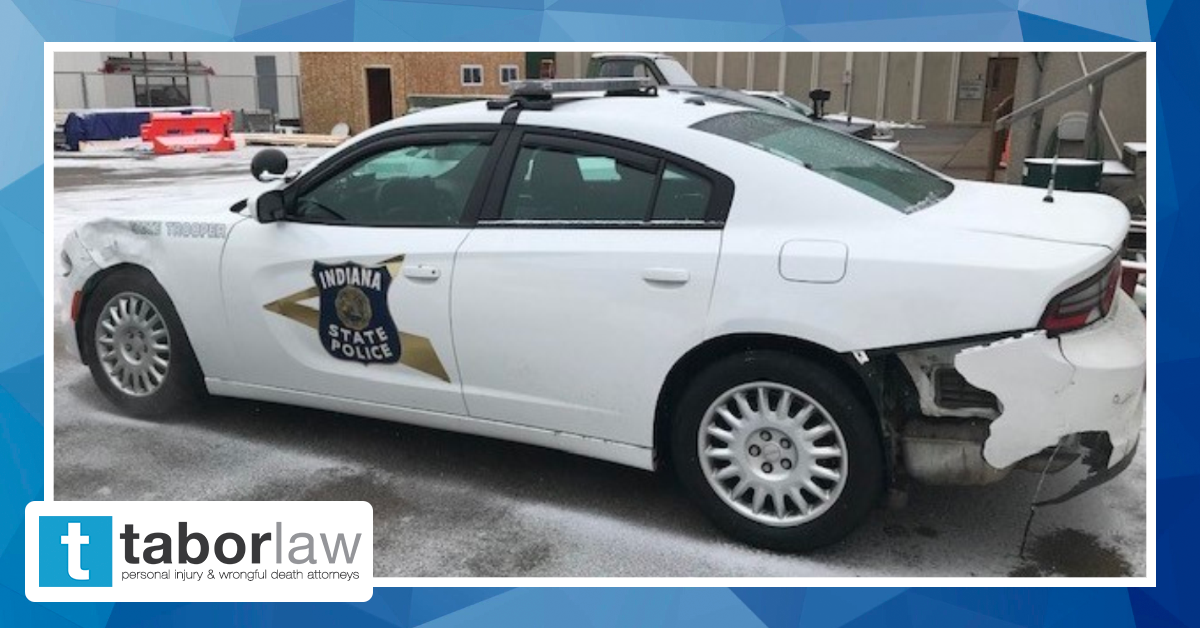 Winter is here in Indiana. That brings hazardous winter weather road conditions. One Indiana State Police Trooper from the Fort Wayne Post was responding to help motorists that became victims of crashes and slide-offs in the northeast region and almost became a victim of these hazardous roads himself.
At approximately 10:20 P.M., Trooper James Bailey was on I-69 investigating a crash near the southbound 328.4 mile marker, just south of Auburn. Trooper Bailey's patrol car was parked on the right shoulder of the southbound lanes providing traffic control with emergency lights activated, when it was struck by an approaching 2007 Chevy passenger that lost control on the icy roadway.
Trooper Ben Walker's preliminary investigation revealed that Timothy H. Jones, 49, of Fort Wayne was attempting to reduce his vehicle speed as he approached the emergency vehicles at the initial crash scene. While braking Jones lost control of his vehicle on the icy road surface, then striking Trooper Bailey's patrol car in the driver side rear corner. After striking the patrol car Jones's vehicle spun around and came to an uncontrolled stop facing northbound in the southbound lanes in the middle of the interstate.
Fortunately, neither Jones nor Trooper Bailey were injured during the crash. Even though Trooper Bailey was actively working a crash scene, he happened to be in the driver's seat and wearing his seatbelt during impact. Jones was also wearing his seatbelt.
As an Indiana State Police officer, Tabor Law Firm uniquely understands that you protect and serve the needs of others. We understand the unique dangers you are put in every day. For over 40 years the attorneys of Tabor Law Firm have been dedicated to serving the needs of injured Indiana State Police Troopers. We believe the best way to serve our community is to focus our compassion, experience, and determination for those who serve. Tabor Law Firm is here as a true partner in the process, striving for the best possible outcomes.