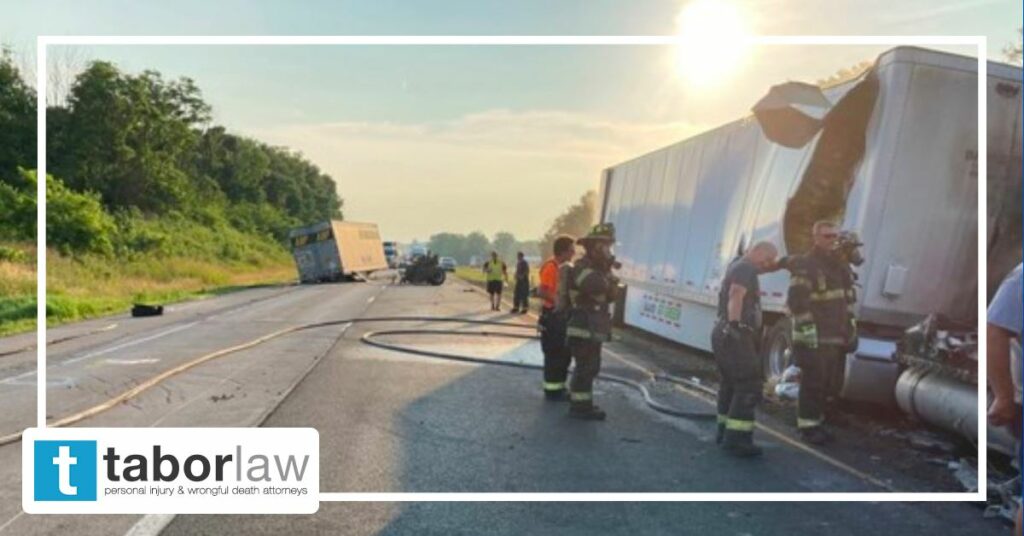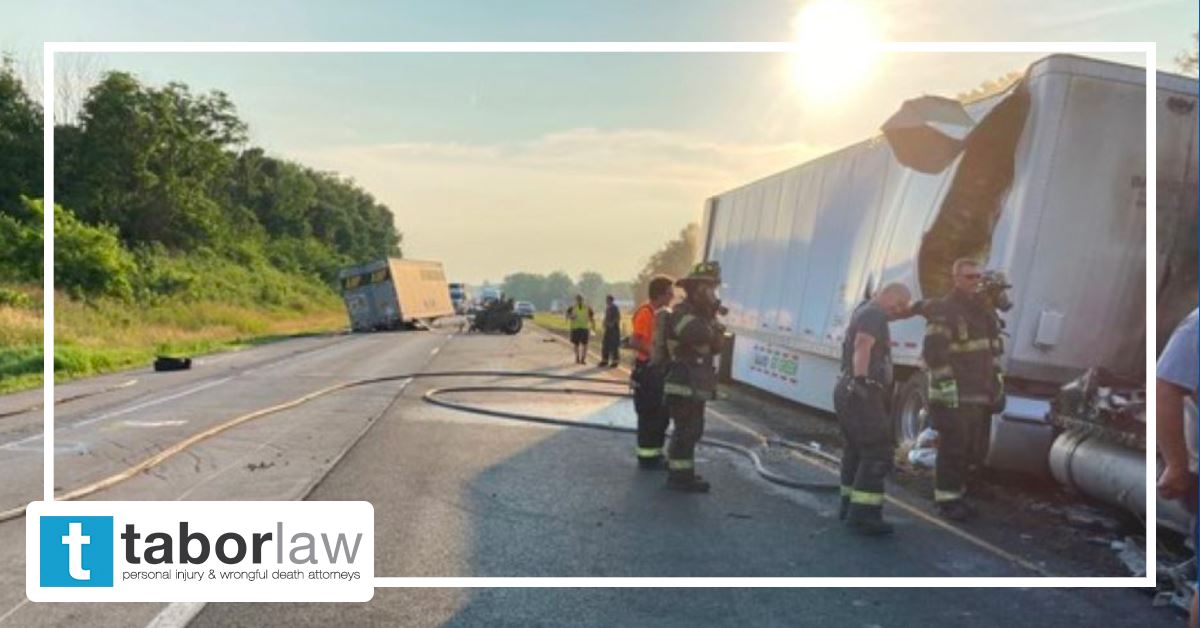 Four juveniles, all under the age of 16 were killed in a fiery semi-truck crash on I-70 in Wayne County, Indiana Thursday.
Indiana State Police said the crash happened just after 5 p.m. Thursday on I-70 just west of the Cambridge City exit. The crash site was just west of the construction zone.
Deputies arrived to find a Chevrolet car and semi-truck pulling a loaded box trailer off the left side of I-70 East, fully engulfed in flames.
A bystander was able to pull the driver of the Chevrolet out of the burning car. That driver, Aaron Bruce, age 34, from Kansas City, Missouri, was transported to Eskenazi Hospital in Indianapolis with injuries described as "severe," state police said.
Anesa Noel Acosta, 15, Quintin Michael McGowan, 13, Brekkin Riley Bruce, 8, and Trentin Beau Bruce, 6, were identified early Friday morning as the passengers in the Chevrolet car that were killed in the crash.
WHAT HAPPENED:
A 2004 Kenworth semi-truck pulling the box trailer was headed east in the right lane when a truck came upon traffic that was slowed to merge left for a construction zone.
The Kenworth failed to slow and rear-ended the Chevrolet, which had slowed in the right lane. That impact pushed it into the left rear corner of a semitrailer that was also in the right lane directly in front of the Chevrolet.
The first semi continued pushing the Chevrolet into the left lane and eventually off onto the berm. There, the two vehicles burst into flames.
A Preble County man who was identified as one of the drivers involved has been arrested on preliminary charges. Corey Withrow, 31, of Camden, Ohio, was booked into the Wayne County Jail on charges of driving while intoxicated and reckless homicide, jail records show.
Indiana State Police identified Withrow as the driver of a semitrailer that crashed into a Chevrolet car on I-70 East, sending the car into a second semi that was traveling ahead of the car. Both the Chevrolet and the first semitrailer burst into flames after the crash.