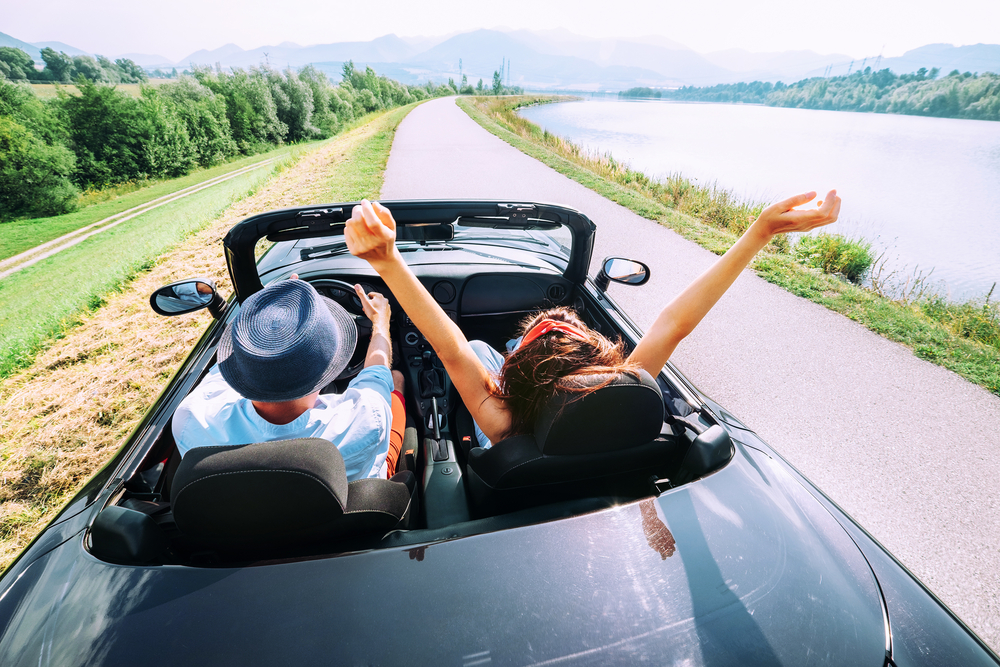 Avoid Accidents & Enjoy Your Summer Road Trip
There is nothing like hitting the open road. Road tripping is one of the most popular vacation activities across the US. Whether you are taking the kids to visit family a few states away or are visiting your next National Park, road trips can be fun and exciting. However, they also put you at risk of car accidents and injury, especially if you are traveling to unfamiliar areas. But, by making road safety a priority, you can avoid accidents and get the most out of your trip.
Are you planning a summer road trip? Keep reading for helpful tips on how to avoid accidents and injuries.
Tips for Avoiding Car Accidents
When was the last time you went on a road trip? For some families, they embark on a road trip every summer. Some enthusiasts take several road trips a year. Perhaps you are retired and spend most of your time traveling around the country. Regardless of your road trip style, safety should always be a priority.
First and foremost, we recommend that you take the time to plan: look at maps, plan out your routes, and think about how far you are comfortable traveling each day. The more you know about what each day will look like, where you're going, and what highways you will be on, the more comfortable you will be on the road.
You also want to avoid driving while tired, especially in areas you've never been. While you may have limited time and feel like you have to rush to get to your destination, don't overburden yourself to the point where you are driving while tired. Drowsy driving can increase the likelihood of an accident. If you are on a time crunch, try to share driving responsibilities with someone else so that you can rest and refresh when you're not driving. If you don't have anyone to share the driving with and feel yourself getting drowsy, pull over. It's always better to pull over and take a nap than continue driving while exhausted.
Similarly, you want to ensure that you are not distracted. Distracted driving is one of the top causes of auto accidents. Don't take phone calls, send text messages, or look at your phone while driving. If you need to listen to a navigation program, use a Bluetooth device so that you can hear it through the car speakers, and ask one of your passengers to man the controls. The same goes for adjusting music and the radio. Pull over if you need to make adjustments and don't have someone to help you.
More road trip safety tips:
Familiarize yourself with the traffic laws in the area where you will be going

Always adhere to posted speed limits

Use proper turn-signaling when changing lanes and making turns

Beware of road construction and always slow in construction zones

Avoid driving in bad weather, especially on unfamiliar roads

Look out for motorcyclists

Look out for trucks, motorhomes, travel trailers, and other large vehicles
Additionally, if you are towing a trailer, ensure your hookups are secure and working correctly. This includes testing that your trailer's brake lights and turn signals are working. If you are towing something and driving through mountains or on steep grades, stay in the right lane, keep your speed down, and avoid riding your breaks.
First time towing? Review these tips for safe towing from Consumer Reports.
Preventing Truck Accidents
Summer is one of the busiest times on the highways. It's also construction season, which means there will be lots of work trucks entering and exiting the highway. With this in mind, you should pay extra attention to what's happening around you, especially on highways and interstates.
Be aware of large trucks entering the highway and give them plenty of room. Similarly, if you are driving behind a truck, leave plenty of space, don't tailgate, and avoid driving in their blind spots. Your goal should be to ensure that they can see you and that you have plenty of room to react if they make sudden changes. Additionally, you must remember that big heavy trucks take longer to stop than a car. Avoid stopping short in front of a truck.
Read our blog "How Common Are Truck Accidents" to learn more about how to avoid accidents.
What to Do If You Are Injured Out-of-State
If you are injured in a car or truck accident out-of-state, you should do the same thing as if you were injured in-state: seek medical care and reach out to a personal injury lawyer. If someone else's negligence or recklessness caused the accident, you might be entitled to compensation for your injuries. An experienced Indianapolis car accident attorney, like ours at Tabor Law Firm, LLP, can help you determine if you have grounds for a personal injury claim.
Now, where things become more complicated is selecting an attorney to work with for your case. If your accident happened out of state, you will have to figure out where to file your claim. Generally speaking, you can file your claim in one of two places: where the accident occurred or in the state where the defendant lives. Therefore, you will also need to work with an attorney licensed to practice in the state where you plan to file the lawsuit. If you are unsure of what to do, reach out to a trusted local attorney for a consultation. They will be able to advise you on how to proceed with your case.
If you were injured in a car or truck accident in Indiana, reach out to Tabor Law Firm, LLP for representation. We have extensive experience and are prepared to help you with your case.