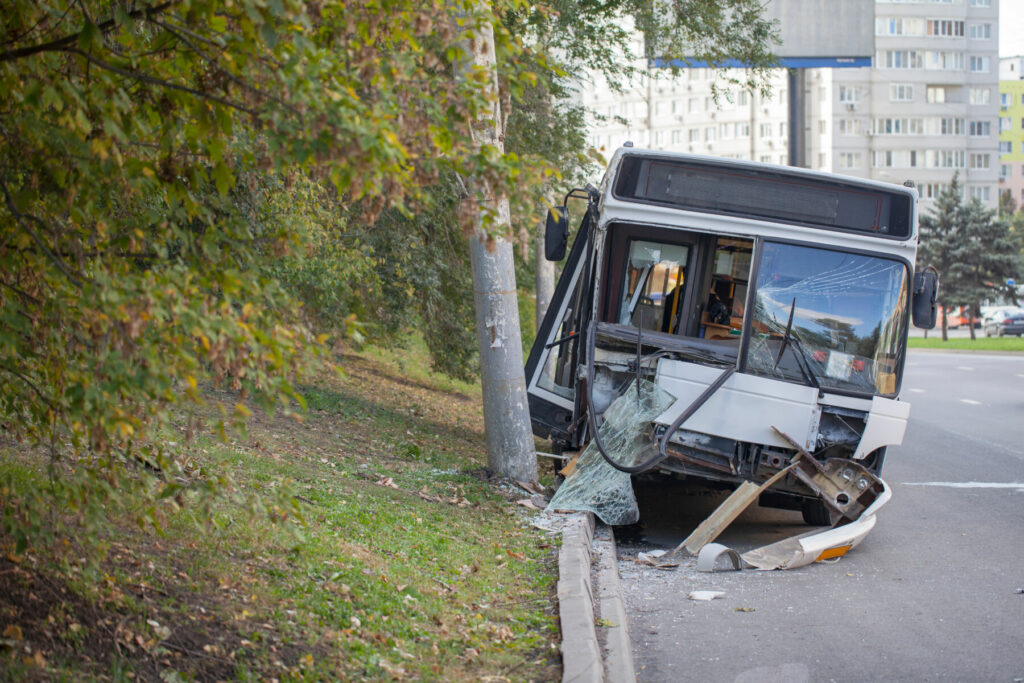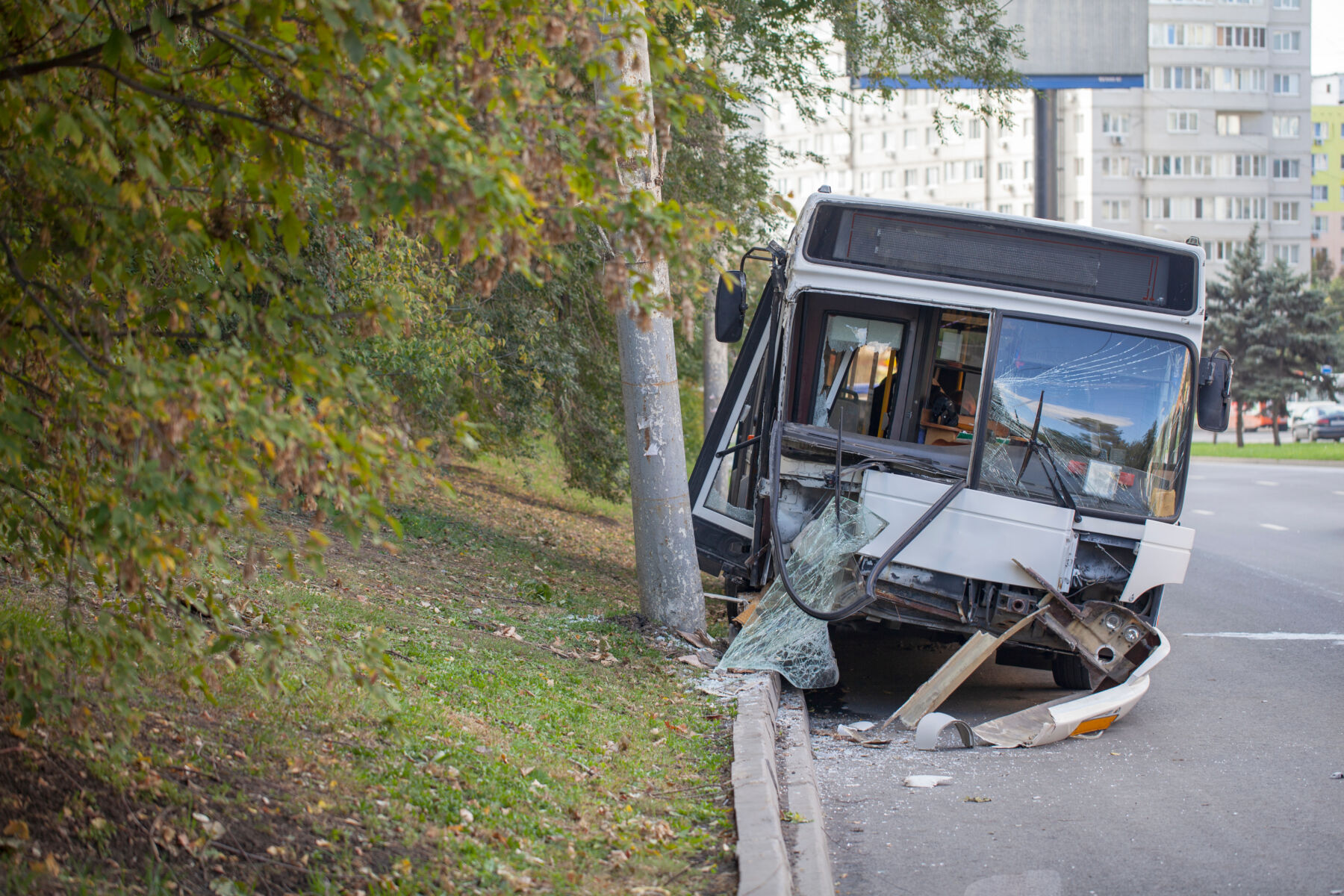 Bus Accidents Are on the Rise
What Causes Bus Accidents?
As summer gets underway, more and more people rely on buses to get around town. From tourists exploring the city to families using public transit to get around Indianapolis to commuters just trying to get home from work after a long day, bus transit always increases in the summer. With more buses on the road, including city, school, and charter buses, bus accidents are more common. But what causes bus accidents?
Common causes of bus accidents include:
Driver negligence
Driver fatigue
Distracted driving by either the bus driver or other drivers
Driving while under the influence of drugs or alcohol
Lack of driver training
Improper bus maintenance
Malfunctioning bus parts or equipment
Construction accidents
Hazardous road conditions
No matter the cause, bus accidents can be catastrophic. At Tabor Law Firm, LLC, we know how difficult the aftermath of a bus accident can be. Below we provide some helpful information on what to do if you or a loved one was injured in a bus accident.
What to do If You Are Injured in a Bus Accident
Like truck accidents, accidents involving buses tend to be worse than the average fender bender between two cars. Additionally, because many buses do not feature seat belts, and because buses are so large and heavy, bus accidents also tend to result in serious injury or even death.
The aftermath of a bus accident can be incredibly overwhelming. If you or a loved one were injured, you might not know what to do or where to turn. Below we cover three important steps to take after a bus accident.
Seek Medical Attention
The first thing you should do after a bus accident is to seek medical attention for your injuries. It may be necessary to call for emergency medical care in some cases. If you are in or witness a bus accident and are injured, do not hesitate to call 911. Not only will the 911 operator be able to send an ambulance, but they will also alert other first responders (such as the police and fire department) to the accident.
Common injuries associated with bus accidents include:
Head injuries, including concussions and traumatic brain injuries (TBI)
Neck and spine injuries, including whiplash and spinal cord injuries
Internal injuries
Soft tissue injuries
Broken bones, sprains, and strains
Cuts and lacerations
Burns
Even if you initially feel okay or think your injuries are minor, it is vital that you seek medical attention from a doctor. Immediately after an accident, many people suffer from shock and do not know the full extent of their injuries for a couple of days. During this time, the injury can worsen. Furthermore, with some injuries, initial swelling can hide the true nature of the injury, and without the help of a medical professional, you may not receive the care you need.
Speak with an Experienced Attorney
Knowing where to turn for help after a bus accident can be challenging. Many people assume they are on their own or hope their insurance company can help them. Though you may have good insurance coverage, insurance companies are notorious for not wanting to pay out claims, and you may struggle to get the care you need as a result. Additionally, if someone else's negligence caused your accident, they may be liable for your injuries and owe you compensation. Therefore, it is almost always worth speaking with an experienced lawyer after a bus accident.
Our lawyers can help you:
Investigate the cause of the accident
Determine who is responsible for your accident
Negotiate with insurance companies
Negotiate with hospitals and other medical care providers
Uncover all of your legal options
The bus accident attorneys at Tabor Law Firm, LLC can also assist if your bus accident occurred outside Indiana. In these cases, we take the extra time needed to thoroughly understand and apply the laws of the state where your accident happened to your case. This enables us to provide you with the full legal support you need, regardless of where your accident occurred.
File an Injury Claim & Seek Compensation
The other major benefit to working with one of our bus accident injury lawyers is that we can help you file a personal injury lawsuit so that you can seek the compensation to which you are entitled. Compensation is of the utmost importance when it comes to helping those injured in bus accidents heal from their injuries and move on.
You may be entitled to compensation for:
Medical expenses, including rehabilitation costs
Hospital and/or care facility costs
Physical therapy costs
Lost wages, present, and future
Expenses associated with a temporary or permanent disability
Pain and suffering
Property damage
In addition to the immediate costs of your injury, you are likely also dealing with a significant loss of income while you are out of work. In more serious cases, you may not be able to return to work for weeks or months, if at all. Those who suffer a disability due to their injuries may also be looking at a lifetime of reduced income, the need for ongoing medical care, and chronic pain. By filing an injury claim, you may be able to get the help you need to deal with all of this.
If you or a loved one was injured in a bus accident, Tabor Law Firm, LLP is here to help. Our attorneys are highly experienced and can help you with your case. Send us a message online to schedule a confidential consultation today.