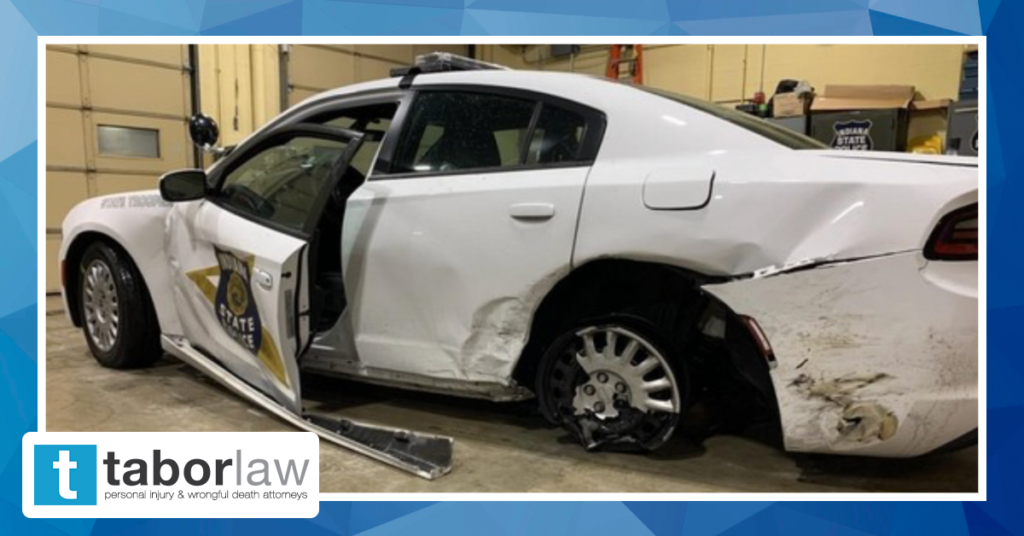 For the third time in as many weeks, an Indiana State Police Trooper has been struck while investigating a prior crash. On the morning of January 17th at 4:07 A.M., troopers from the Indiana State Police Lowell Post were investigating a multiple-vehicle crash on I-80/94 eastbound at the 1.7 mile-marker. As a result of this crash, the right three lanes were blocked as one of the vehicles stalled and was unable to be moved from the lane. Preliminary investigation shows that Trooper Jarah Burgin parked his fully marked police car behind the disabled vehicle with its emergency lights activated. He also placed approximately 30 flares on the roadway to block the lanes. This is done for several safety reasons, including to alert drivers of the blocked lanes as well as to provide additional warning lighting at the scene.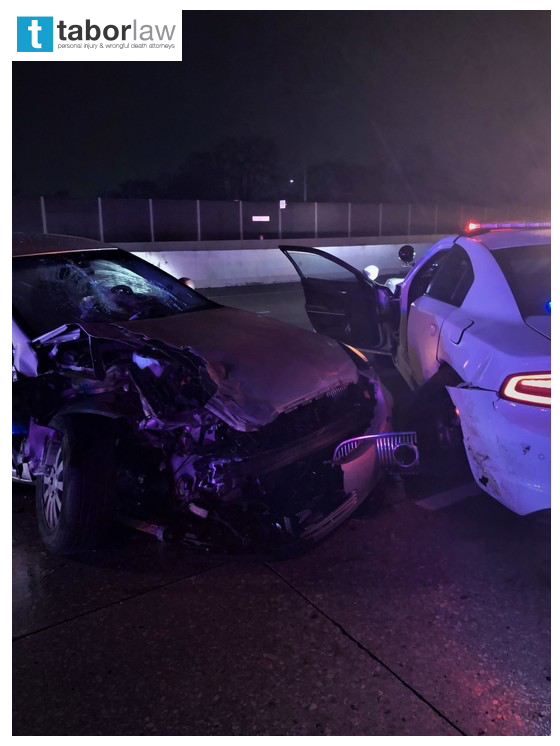 As Trooper Burgin was standing outside of his police car and about to enter it, a tan 2007 Buick disregarded the flares and lighting and struck the 2020 Dodge Charger police car. The Buick then struck Trooper Burgin, catapulting him into the air and striking the windshield of the Buick before the vehicle eventually stopped. Trooper Burgin's handcuffs were lodged in the windshield of the Buick. Troopers at the scene immediately began to render aid to both Trooper Burgin as well as the driver of the Buick, Jennifer A. Spikes, 35, from Gary, IN. Both patients were transported to Community Hospital in Munster. Trooper Burgin sustained serious injuries but is expected to make a full recovery.
As vetted and experienced personal injury & wrongful death counsel for the Indiana State Police Alliance, Tabor Law Firm uniquely understands the dangers Indiana State Police Troopers are put in every day. For over 40 years the attorneys of Tabor Law Firm have been dedicated to serving the needs of injured Indiana State Police Troopers. We believe the best way to serve our community is to focus our compassion, experience, and determination for those who serve. Tabor Law Firm is here as a true partner in the process, striving for the best possible outcomes.
If you or a loved one have been the victim of an auto accident and suffered injuries, contact the attorneys at Tabor Law Firm today.