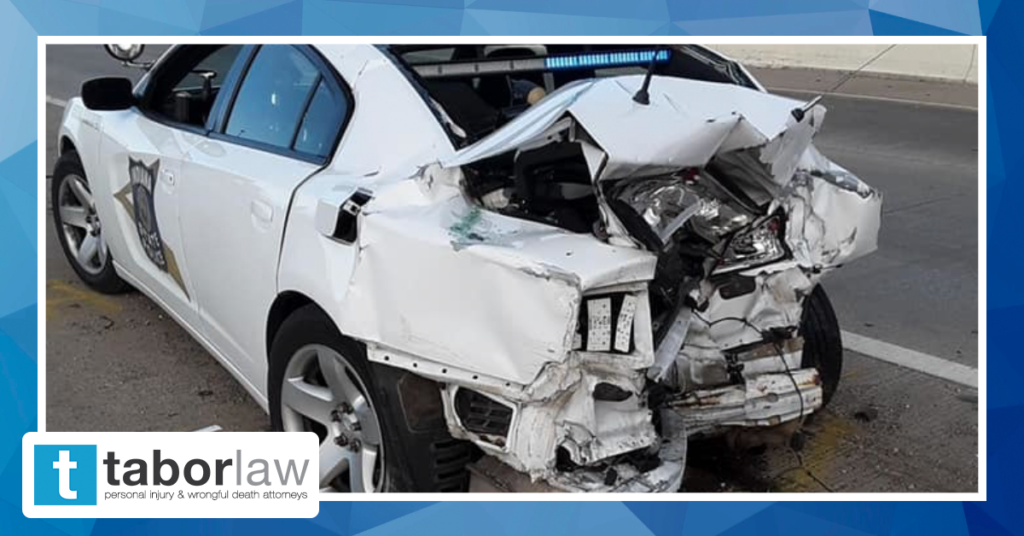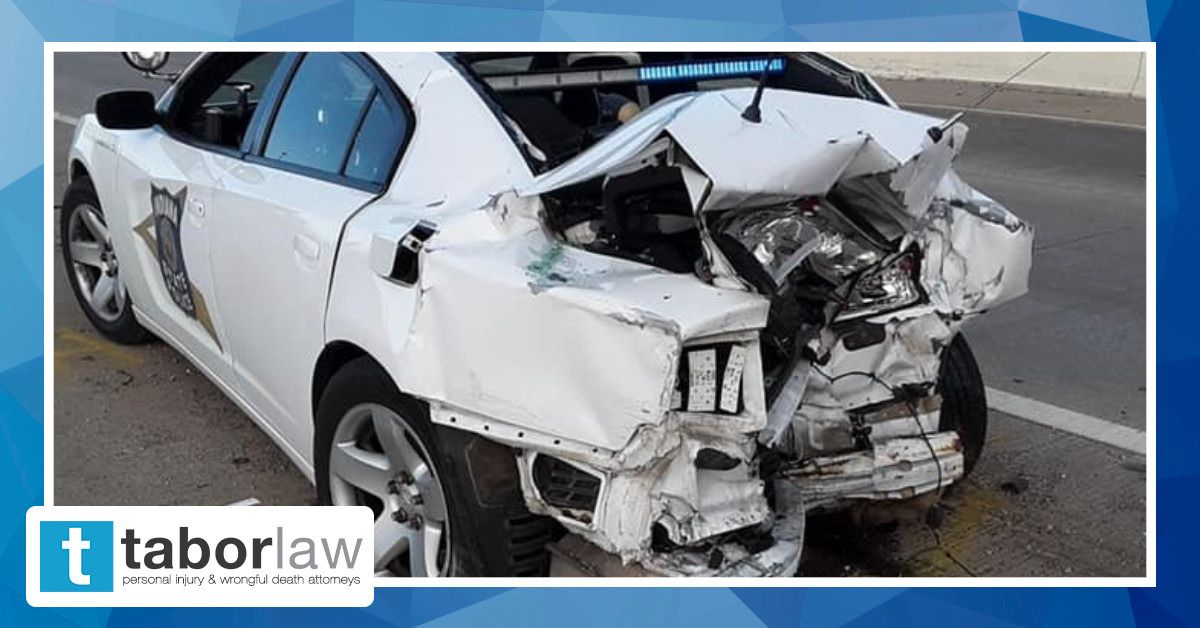 While many were opening Christmas presents, one Indiana State Police Trooper from the Lowell Post had a scary morning.
While investigating a crash on I-80/94 westbound on the overpass at Indianapolis Blvd., Trooper Davonne Barlow, a 9-year veteran, parked his fully marked police car on the left shoulder against the concrete median barrier. Indiana State Police report that Trooper Barlow was acting as a "secondary unit" for the crash investigation. Troopers commonly do this to provide emergency lighting support, warning drivers of the crash ahead. As he was parked and sitting in his car, with his seatbelt fastened, his car was rear-ended by a driver of an SUV. Preliminary investigation by Indiana State Police shows that a driver of a black 2001 BMW swerved as they approached the scene. The driver, Willie J. Whithead, 30, from Green Bay, WI, lost control of his vehicle and struck the 2013 Dodge Charger. The force of this impact caused the police car to strike the median wall, then the Charger crossed all lanes of I-80/94 coming to a rest on the right shoulder.
Both drivers were transported to Munster Community Hospital for treatment of non-life-threatening injuries. The interstate was closed for 2 hours for crash reconstruction/investigation.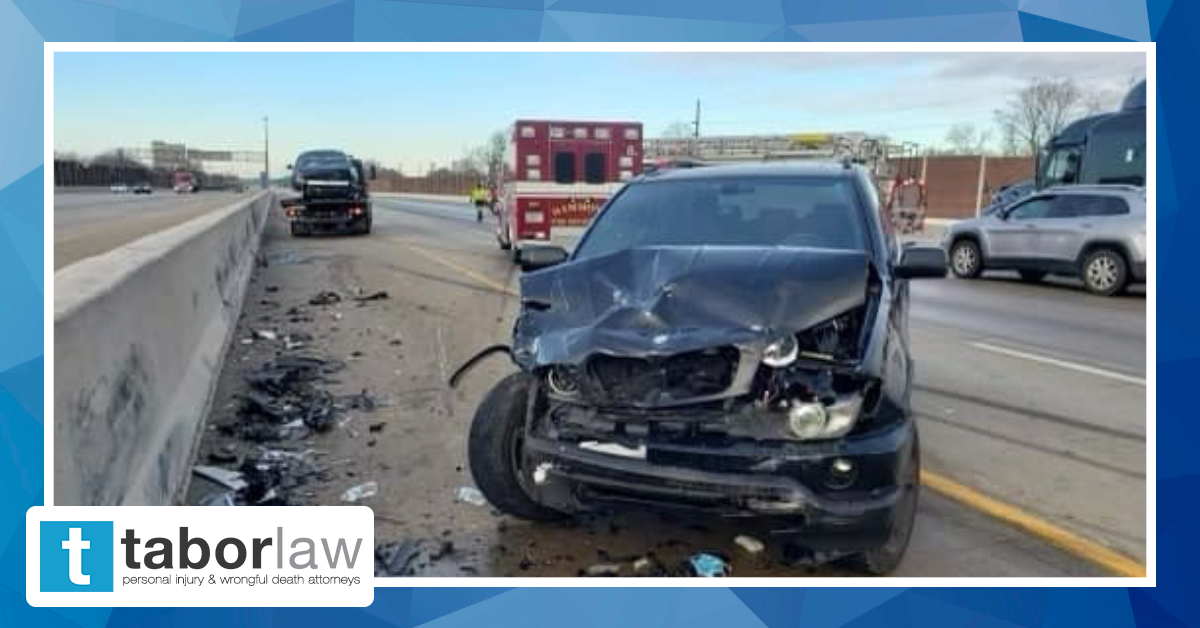 As vetted and experienced personal injury & wrongful death counsel for the Indiana State Police Alliance, Tabor Law Firm uniquely understands the dangers Indiana State Police Troopers are put in every day. For over 40 years the attorneys of Tabor Law Firm have been dedicated to serving the needs of injured Indiana State Police Troopers. We believe the best way to serve our community is to focus our compassion, experience, and determination for those who serve. Tabor Law Firm is here as a true partner in the process, striving for the best possible outcomes.
If you or a loved one have been the victim of an auto accident and suffered injuries, contact the attorneys at Tabor Law Firm today.