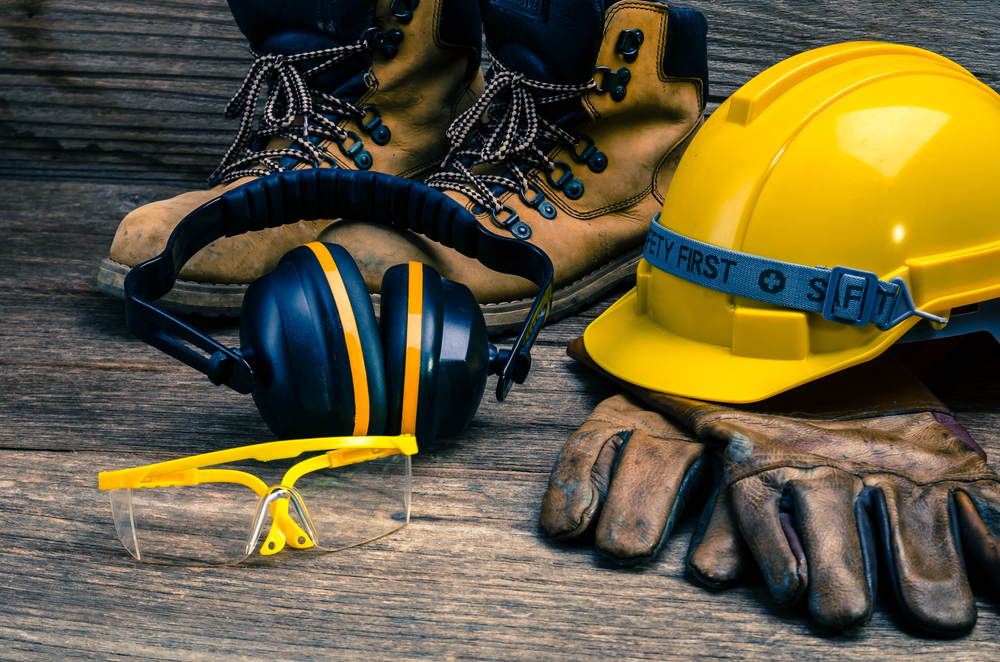 Spring Is Construction Season
As the weather improves, we move into construction season. Spring and summer see a huge increase in active job sites, whether that be in the road, commercial, or residential construction. Unfortunately, this also means an increase in construction accidents. When you or someone you love is injured in a construction accident, it can be difficult to know where to turn and what to do.
Common questions asked about construction accidents include:
Who is responsible?
Who pays for my care?
What do I do about lost wages?
What happens if I am disabled as a result of the accident?
Can I get compensated for my injuries?
When someone is injured in a construction accident, they may have grounds to file a personal injury claim in civil court. Filing a lawsuit may also allow the injured individual to receive vital compensation for the costs associated with their injuries. These costs extend beyond the immediate medical care they need and may include lost wages (current and future), rehabilitation costs, and costs associated with a permanent disability. The injured party may even be awarded compensation for pain, suffering, and emotional distress.
Construction Accidents & Catastrophic Injuries
Construction sites are dangerous places. Construction sites can also be incredibly chaotic, featuring loud machinery, heavy equipment, and toxic chemicals. While there are rules and regulations in place designed to protect both construction workers and the public at large, accidents are all too common. Furthermore, accidents sustained on a job site can be particularly severe. In fact, many construction injuries are classified as catastrophic and have a significant impact on the lives of those injured and their families.
Examples of catastrophic injuries include:
Accidental amputation
Brain and spinal cord injuries
Organ damage
Vision loss
Hearing loss
Severe burns
Disfigurement
Many circumstances can lead to a construction-related injury. A worker can fall from a great height, a pedestrian can be hit by falling materials or equipment, bad weather can make a job site unsafe, or machinery can malfunction. Furthermore, inadequately trained workers, a lack of appropriate oversight, and negligence on the part of the construction company can all also lead to injuries.
Traumatic Brain Injuries
Traumatic brain injury (TBI) is also a type of catastrophic injury that commonly occurs due to construction accidents. A TBI may occur when someone sustains a significant blow to the head. It can also occur when an object penetrates the skull and goes through the brain tissue. A traumatic brain injury affects how the brain functions and is a major cause of death and disability in the US.
There are three levels of TBIs:
Mild TBI (including concussions)
Moderate TBI
Severe TBI
According to the CDC, 176 Americans died from a traumatic brain injury every day in 2020, and there were over 223,000 TBI-related hospitalizations in 2019. Traumatic brain injuries are particularly difficult to deal with as they can leave the injured party permanently disabled and unable to work or provide for their family.
Wrongful Death & Construction Accidents
Unfortunately, there are times when a construction accident is so severe that it leads to fatalities. These cases are particularly devastating, and if you have lost a loved one in a construction accident, our hearts go out to you. We understand how overwhelming this situation is, and you may not know what to do. Things become even more difficult when you find out that the accident resulted from negligence or recklessness on the part of the construction company.
When fatalities result from the negligence or wrongdoing of another party, you may have grounds for a wrongful death case. In Indiana, the personal representative of the deceased person's estate may bring a wrongful death suit in civil court. Depending on the case, the courts may award compensation and punitive damages to the immediate family of the deceased individual (spouses, children, and sometimes parents).
Accidents on the Road
Some of the most common construction accidents involve road construction. With the increase of road crews working on highways, the chances for an accident increase. With work trucks entering and exiting the highway, car accidents in construction zones are remarkably common. It is not uncommon for construction workers to be injured by distracted drivers, while unsafe conditions on job sites or poor signage can trigger an accident. Additionally, not only are construction workers at-risk – drivers and pedestrians are also vulnerable to construction-related accidents and injuries.
Regardless, if you or a loved one was injured on a construction site, you may be able to file a personal injury claim and receive compensation for your injuries. If you or a loved one were injured in a construction-related accident, reach out to Tabor Law Firm, LLP to discuss your options. Our law firm has helped many clients deal with even the most complicated accident cases, and we can help you determine if filing a lawsuit is right for your situation.