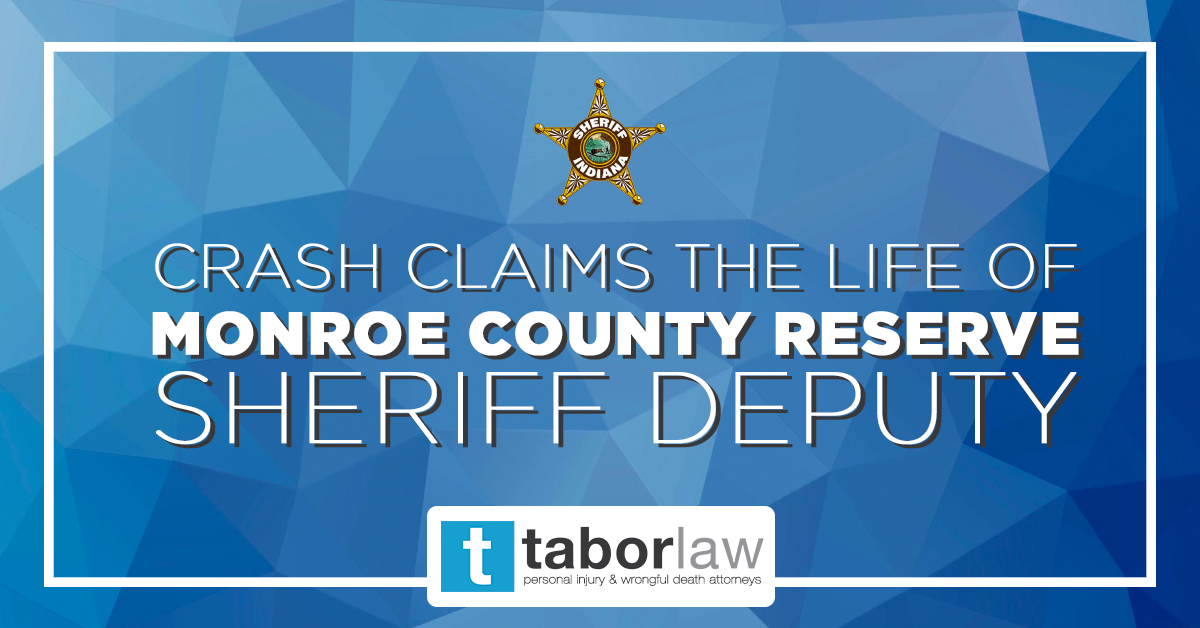 A Monroe County reserve sheriff's deputy has died after a crash with another vehicle Monday afternoon as he was responding to an accident with injuries.
A sheriff's department spokesperson said the collision happened around 4 P.M. on State Road 45 and Eller Road.
According to a preliminary investigation by Indiana State Police, Deputy James Driver was responding to a crash with his emergency lights and siren on, going south on State Road 45. The driver of a truck and trailer going north attempted to stop but lost control and traveled into the southbound lanes, where the trailer collided with the police car. Deputy Driver's car rolled off the roadway and he was ejected from the vehicle.
Driver was taken to IU Health Bloomington Hospital, where he died from his injuries.
He is originally from the United Kingdom and lived in Spencer, Indiana. Driver was sworn into the Monroe County Indiana Sheriff's Office Reserve Division in June of 2018 and was a graduate of the Monroe County Sheriff's Office Reserve Academy.
Driver leaves behind a wife, Anna Driver, one daughter, and two stepchildren.
The crash is under investigation.
The news of Deputy Driver's passing deeply saddens us at Tabor Law Firm. We have longstanding experience representing injured sheriffs and their families in personal injury and wrongful death matters. We are proud to have partnered with families of fallen officers to create scholarship funds so children of officers have an opportunity to achieve their academic goals. Sharing a lasting legacy to fallen officers.
We understand firsthand, one of the hardest things a family can face is the unexpected loss of a family member. After such a loss, you may be faced with numerous financial uncertainties and emotional challenges. It is important to remember, however, that you have the right to take legal action if your family member's death was caused as a result of negligence.
At Tabor Law Firm, we know these challenges can be overwhelming. We are here to offer the compassionate, personalized legal services you deserve after the loss of a family member or loved one.