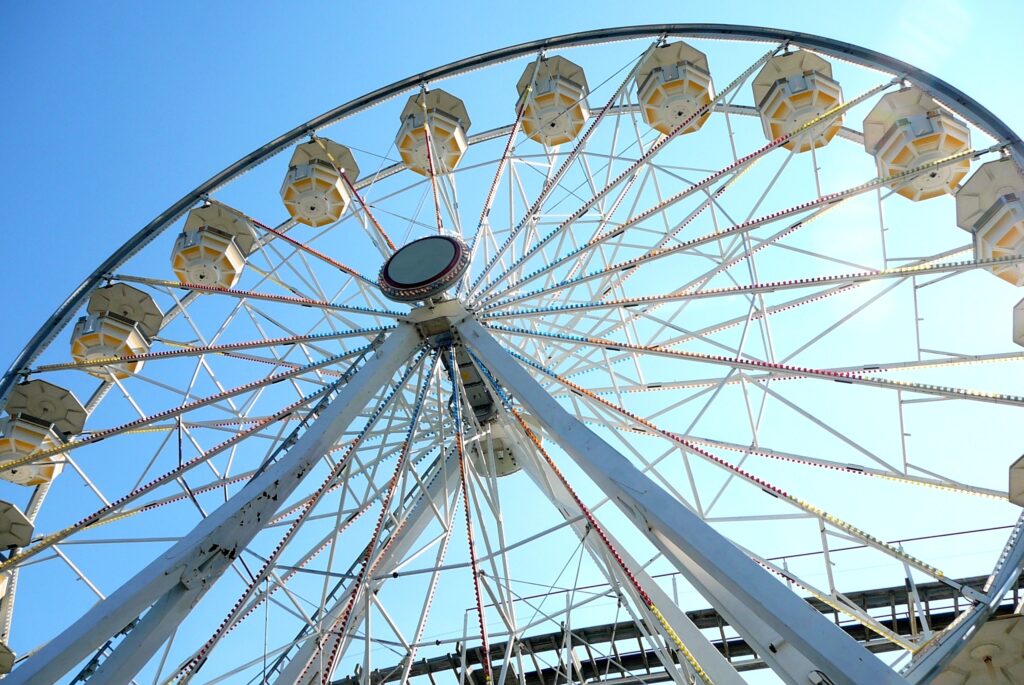 Woman Dies After Rollercoaster Ride at Indiana Theme Park
Last summer, a woman from Ohio died following a rollercoaster ride at Indiana's Holiday World & Splashin' Safari theme park. According to the coroner, the woman, Dawn R. Jankovic, suffered from severe internal blood loss, the tearing of an artery, and force from the roller coaster. The force from the rollercoaster caused her artery to tear, leading to rapid blood loss and her death. This devastating accident is truly heartbreaking, and in the wake of the accident, many people were left wondering if it could have been prevented.
According to reports from the Indianapolis Star, the ride was functioning properly. Though the force of the ride is listed as one of the causes of Jankovic's death, there was no problem with the ride itself. Since the accident, Holiday World has completed a full inspection and ensured that the ride operated as intended. Jankovic's death was officially ruled an accident.
But what happens when a ride malfunctions and someone is injured or killed?
When Accidents Happen at Amusement Parks
Millions of people go to amusement parks every single year. Many people love the thrill of a roller coaster or the refreshing excitement of a water ride. For the most part, amusement park rides are relatively safe. However, when theme parks or their workers are negligent or reckless, accidents can and do happen. And when they do, the injuries can be catastrophic.
Common amusement park accidents include:
Catastrophic injuries
Head, neck, and back injuries
Fractures
Spinal cord injuries
Traumatic brain injuries
Whiplash
Official Amusement Ride Inspections
In Indiana, the Indiana Department of Homeland Security (IDHS) regulates all amusement rides, including those set up temporarily (such as with traveling fairs and carnivals). The IDHS is also responsible for conducting amusement ride inspections and, in 2019, completed 1,819 amusement ride inspections and 1,782 inspections in 2021. Most inspections are completed between March and November. These inspections go a long way in keeping visitors to amusement parks safe.
How Do Amusement Park Accidents Happen?
Freak accidents like what happened to Ms. Jankovic are relatively rare. When accidents happen at amusement parks, they are usually the result of negligence on the part of the theme park or its employees. Common causes of theme park accidents can include ride malfunctions, failure to post safety warnings, lack of proper or adequate maintenance, and problems with ride safety restraints.
Amusement Park Safety Tips
At Tabor Law Firm, LLP, we know how fun amusement park rides are, and we want you to enjoy your day out without worrying about injuries. If you plan to visit an amusement park this summer, make sure you spend some time reviewing our safety tips. It is also important to review good safety practices with your children before visiting the park.
Tips for staying safe at the amusement park:
Read all posted rules and safety instructions
Always listen to and follow the safety instructions provided by ride operators
Make sure your clothing, hats, shoes, purses, and other accessories are secure before going on a ride
Pay attention to the height and weight requirements on rides to ensure that it is safe for you or your children to ride
Always use the safety harness and other safety devices provided, ensuring that they are secure before the ridge begins
Lastly, speak up if you or your children see a safety issue while at the amusement park. Do not go on rides that seem unsafe or which you are dubious about. If you see broken parts or suspect that the ride is not well-maintained, do not ride. It is always better to be safe than sorry.
What to Do If You or a Loved One Are Injured at a Theme Park
The last thing you want is to be injured while at a theme park, but if it happens, you should first see to your medical needs. If you are able, take pictures of the scene and get the contact information of witnesses to the accident if there are any. In short, document as much about the accident and your injuries as possible. Then, reach out to one of our attorneys at Tabor Law Firm, LLP. We can help you determine if you have grounds to file a personal injury suit and seek compensation for your injuries.
Compensation may be sought for:
Medical expenses
Rehabilitation costs
Disability costs
Lost wages
Pain and suffering
Send Tabor Law Firm, LLP a message online to schedule a consultation with one of our attorneys. We are here for you and your family when you need us most.