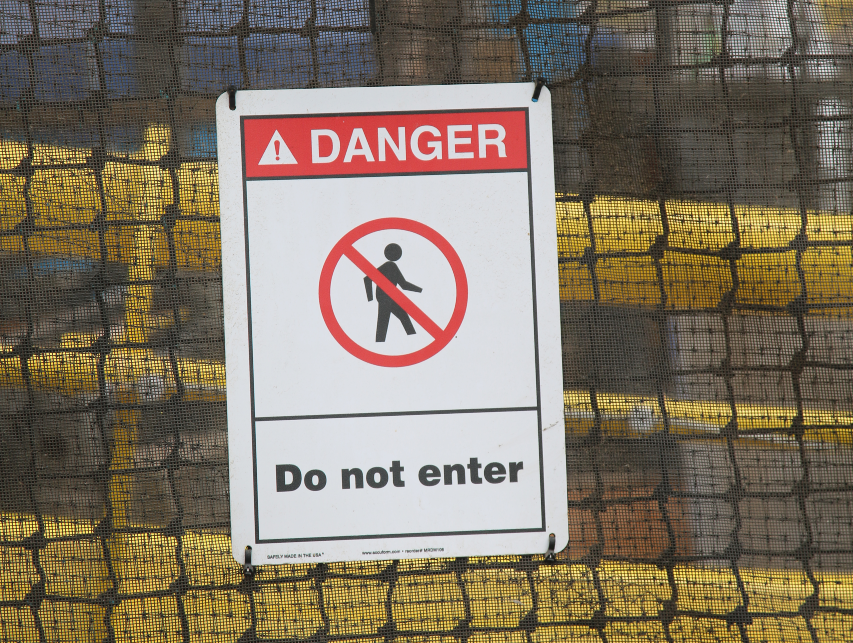 Slip and fall accidents are a type of premises liability. They occur when someone slips or trips and falls, injuring themselves. Many slip and fall accidents are no one's fault. However, when they happen because of a property owner's negligence, the injured party may have the option to file a lawsuit and hold the responsible party accountable, and seek compensation for the costs associated with their injury.
Property owners are responsible for maintaining their property to be reasonably safe for visitors. They are also responsible for notifying visitors of hazardous conditions, such as ice in walkways or obstructions. This means that when there are dangerous conditions on their property, owners and managers must take steps to repair the problem and/or notify visitors of the hazardous conditions. Accidents happen when they fail to do so, and the property owner may be held legally liable for the accident.
Keep reading to learn more about slip and fall accidents.
Slip & Fall Accident Statistics
According to the National Floor Safety Institute (NFSI), fall accidents are the leading cause of emergency room visits, accounting for over 8 million visits annually. Of these eight million, slip and fall accidents account for over one million visits or 12% of total falls.
Common injuries associated with slip and fall accidents include:
Broken bones
Sprains and strains
Knee injuries
Back injuries
Neck injuries
Cuts and bruises
Many people erroneously assume that slip and fall injuries are minor. However, it is not uncommon for someone to experience serious, traumatic injuries resulting from a slip and fall. Slip and fall accidents can result in serious brain injuries, spine injuries, nerve damage, and more. They can also lead to long-term consequences, such as chronic pain and permanent disability.
Slip & Fall Case Examples
Slip and fall accidents can occur to anyone and anywhere. The most common causes of slip and fall accidents are unsafe or hazardous conditions. For example, if the flooring is slick, slippery, or wet, a visitor may slip and fall, leading to serious injury. Uneven flooring, objects in pathways, lack of appropriate safety equipment (such as railings), and inadequate lighting are also common causes of slip and fall accidents.
Common places where slip and fall accidents occur:
Amusement parks
City sidewalks
Movie theaters
Museums
Parks
Pools
Restaurants
Retail stores
Shopping malls
Zoos
In Indiana, property owners can be held liable for slip and fall accidents that occur due to dangerous conditions that they didn't remedy and which they either knew about or reasonably should have known about. Examples of how a property owner can resolve hazardous conditions include repairing a broken walkway, removing obstructions from the path, or placing caution signs to warn visitors of the dangerous conditions.
What Kind of Compensation Can Be Sought in a Slip & Fall Accident
As previously mentioned, slip and fall accidents can lead to serious injuries. Not only do these injuries affect someone physically, but they also have a serious impact on the injured party's mental, emotional, and economic stability. With such serious outcomes, it is important that you have the support you need after an accident.
This is where working with an experienced personal injury attorney like ours at Tabor Law Firm, LLC can help. If your accident was caused by a property owner's negligence or carelessness, you might have grounds to file a personal injury claim and seek compensation for your injuries and the costs associated with your accident. Personal injury claims can be brought against both private property owners and municipal governments.
By filing a personal injury claim, you may be able to seek compensation for:
Lost wages
Medical expenses
Rehabilitation costs
Long-term and lifetime medical costs
Pain and suffering
Emotional distress
Property damage
Additionally, you should not assume that the insurance company has your best interests in mind. Even with substantial coverage, insurance companies are often reticent to pay out claims. Your attorney can help you negotiate with insurance companies, healthcare providers, and more.
Slip & Fall Accidents & Recovering Lost Wages
When it comes to lost days at work and workers' compensation claims, slip and fall accidents are a leading cause of both. Slip and falls are also among the most common causes of occupational injuries for workers over 55. Losing time at work is very expensive for the injured person, especially if their injuries are significant and require extensive time off of work.
If you've had to take time off work to recover from a slip and fall accident, you know how stressful it can be. Many people do not have adequate sick leave to cover the time they need to recover from their injuries. They may also be facing extensive medical expenses associated with their treatment. Depending on the circumstances of your case, you may be able to receive compensation for this lost time from work as well as other expenses associated with your accident.
Were you injured in a slip and fall accident in Indianapolis? Reach out to Tabor Law Firm, LLP to discuss your options. Our lawyers can review your case, identify all your legal options, and represent you should you choose to file a claim. Call us at (317) 236-9000 to schedule a free, confidential consultation or use the chat box below for an immediate response.