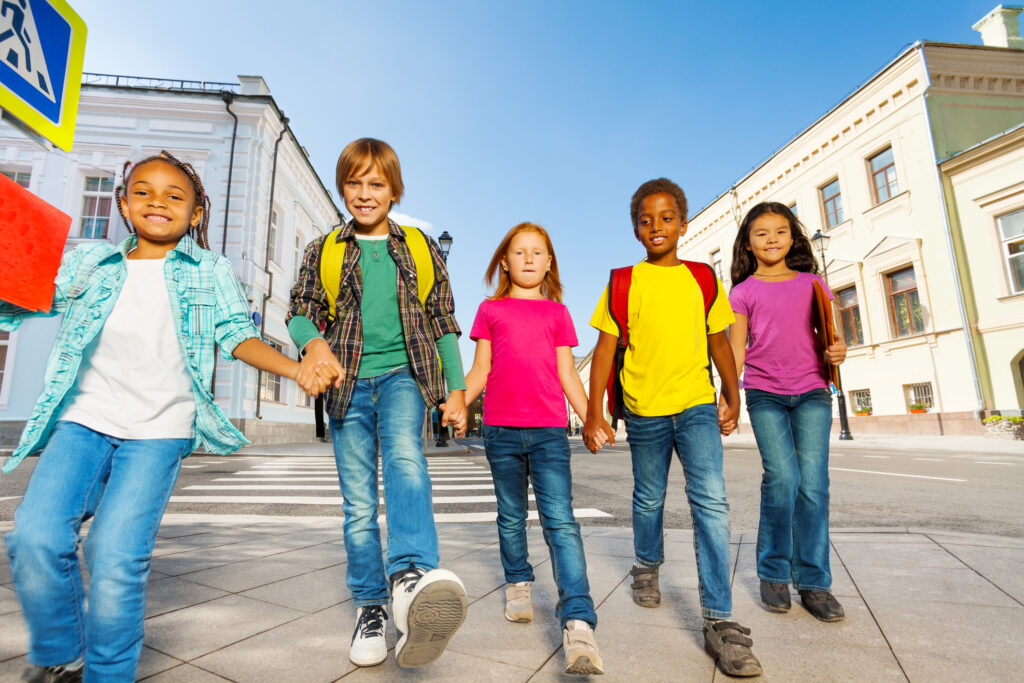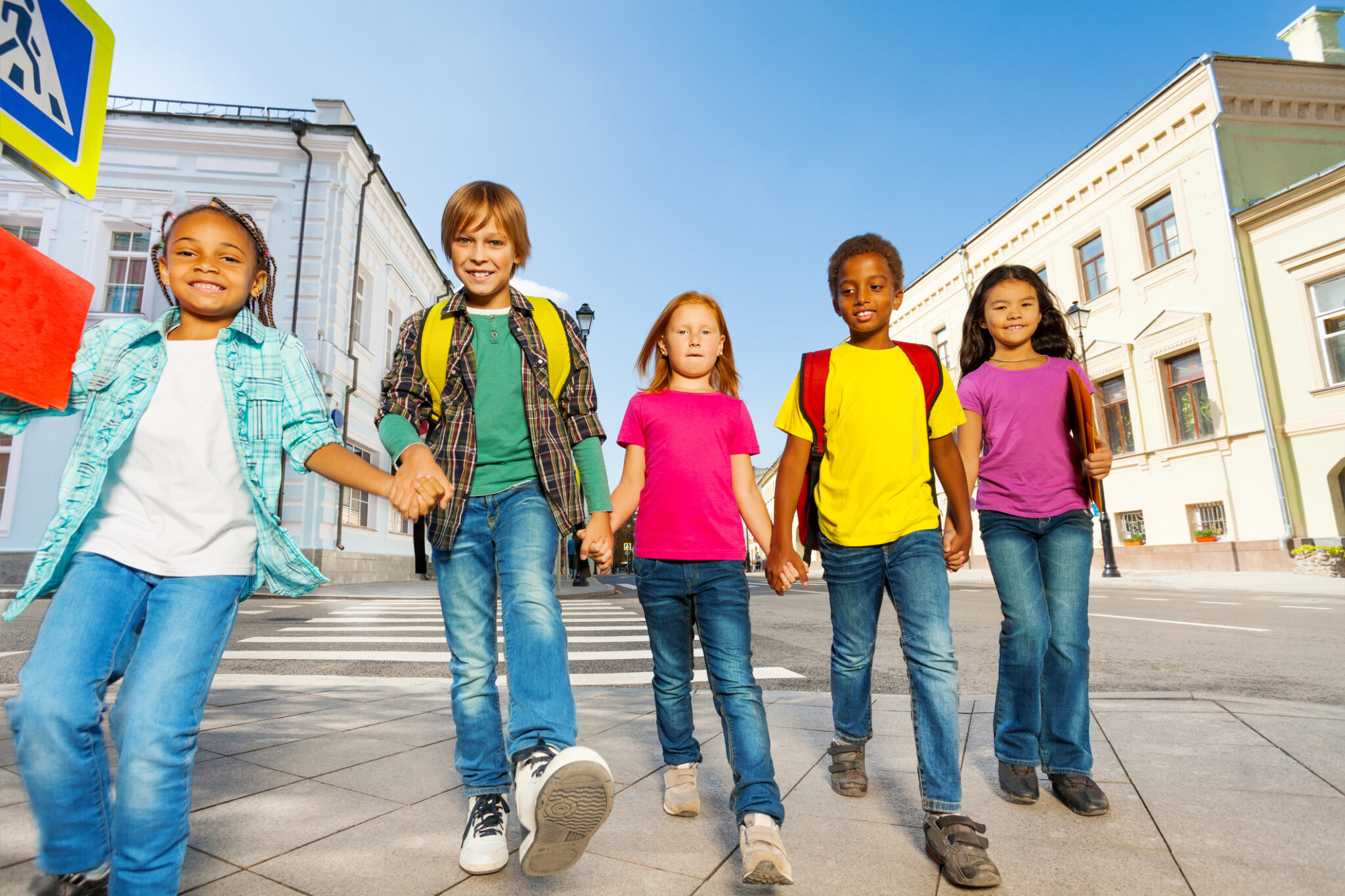 Pedestrian Accidents Are Becoming More Common in Indiana
According to the Governors Highway Safety Association, from 2019 to 2020, pedestrian fatalities in Indiana increased by 29%. Though the number of deaths in Indiana is significantly less than in some other states, this dramatic increase is concerning. In response to these accidents, many states are working to improve road safety and reduce the number of pedestrian accidents.
Indiana provides an important example of practical ways this can be accomplished. Indiana leads the way in constructing roundabouts in place of traditional intersections (the state has built more than 256), which studies have shown to decrease pedestrian crash rates dramatically.
What Age Groups Are the Most At Risk?
Per the CDC, over 7,000 pedestrians were killed in traffic crashes in 2020. Children, in particular, are at great risk of being injured or killed in a pedestrian accident. According to CDC numbers, 20.4% of children under 15 killed in crashes were pedestrians, while 17% of people 15 and older who were killed in crashes were pedestrians.
These numbers are incredibly troubling as we approach the start of a new school year. And it is not only pedestrian deaths that we should be concerned with, but also the increasing rates of pedestrian injuries. According to the National Highway Traffic Safety Administration, 55,000 pedestrians were injured in the U.S. in 2020.
In preparation for students returning to school, we provide a review of common causes of pedestrian accidents and what you should do if you or a loved one is injured below.
What to Look Out For This Fall
August is a busy month in Indianapolis, and you will likely notice increased traffic on the roads and greater numbers of pedestrians. With schools back in session this month, many students of all ages are walking to and from school and around town. This makes the streets busier, especially in school zones. Though many schools employ crossing guards to help get children across the road safely, these don't extend beyond the school's area. Consequently, drivers should remain vigilant whether in residential or downtown areas.
Common causes of pedestrian accidents include:
Distracted drivers
Speeding, including speeding in school zones
Failing to signal when turning
Neglecting to give pedestrians the right of way
Not seeing or looking for pedestrians at intersections
Failing to follow posted traffic signs and signals
Bad weather
Hazardous road conditions
In the fall, we also see an increase in college student pedestrian traffic, many coming from out of the area or state. These university students are frequently unfamiliar with our roadways and, therefore, more vulnerable to pedestrian accidents.
What to Do If You Are Injured in a Pedestrian Accident
Pedestrian accidents tend to be very serious. Because cars and other vehicles weigh thousands of pounds, significant injuries are likely if a pedestrian is hit. If you or someone you love is involved in a pedestrian accident, you should seek medical treatment as soon as possible. Sometimes after an accident, injured people can go into shock and not realize how injured they truly are, or you may be dealing with inflammation that hides the true nature of your injuries. Even if you feel fine or think your injuries are minor, you must work with a doctor to ensure you know the full extent of your injuries.
Common injuries associated with pedestrian accidents
Cuts, lacerations, and burns
Muscle sprains and broken bones
Spinal cord, back, and neck injuries, including whiplash
Head injuries, including concussions
Traumatic brain injuries (TBI)
Loss of limbs
Death
Review our blog, "What do you do if you are involved in a pedestrian accident," to learn more.
Why You Should Work with an Attorney After a Pedestrian Accident
Under Indiana law, pedestrians always have the right of way. Unfortunately, pedestrian accidents still happen. If you or a loved one has been injured or killed in a pedestrian accident, we recommend seeking guidance from one of our experienced pedestrian accident lawyers at Tabor Law Firm, LLP. Our law firm can help you determine liability in your accident and identify whether you have grounds to file a personal injury claim and seek compensation.
Other things our pedestrian accident attorneys can help with:
Negotiating with insurance companies
Negotiating with hospitals and healthcare providers
Representing you when dealing with the other party's attorney
Representing you in court should your case go to trial
Providing you with guidance throughout your case
Being injured in a pedestrian accident can be overwhelming and stressful. At Tabor Law Firm, LLP, we understand what you are going through. Our team is committed to providing every client with compassionate-yet-strong representation. When you need a strong advocate fighting for your rights, turn to us.
To schedule a no-obligation, free case evaluation with us today, call (317) 236-9000 or send us a message online.