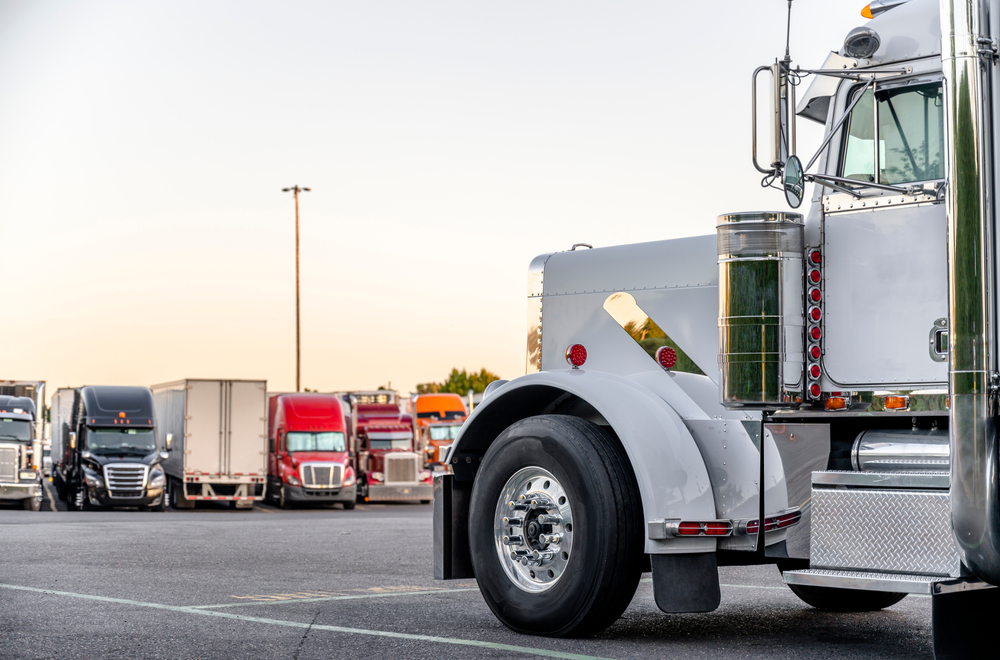 What Responsibilities Do Trucking Companies Have?
Did you know that trucking companies and their drivers are held to certain safety standards? State and federal vehicle codes provide guidance on many trucking matters, including size and weight limits, how long drivers can drive each day, and more. These vehicle codes are crucial to keeping roadways and interstates safe. When trucking companies or drivers violate vehicle codes, accidents happen.
What Is Negligence?
A common cause of trucking accidents is trucking company negligence. But what does this mean? Legally speaking, negligence is when one party owes a duty of care to another party and fails to uphold it. When this happens and injuries occur, the negligent party can be held legally liable and may be ordered by the courts to compensate the injured party. Negligence can manifest in several ways, and all can have catastrophic consequences when it comes to causing truck accidents.
Examples of trucking company negligence include:
Failure to appropriately train driver
Failure to maintain vehicles
Failure to make necessary repairs to vehicles or equipment
Failure to perform required inspections of vehicles or equipment
Failure to ensure trucks are loaded and unloaded properly
Unreasonable scheduling or quotas for drivers
Hiring under- or unqualified drivers, loaders, etc.
If a trucking company's negligence resulted in an accident, it must be held legally responsible for that accident. However, proving trucking company negligence can be incredibly challenging. Keep reading to learn more.
Can You Sue a Trucking Company for a Truck Accident?
Yes, you can sue a trucking company if they are responsible for a truck accident. This is done by filing a personal injury claim with the courts against the trucking company. However, before filing your suit against the trucking company, it is important to determine if they are, in fact, responsible for the accident. To do this, you should consult with an experienced attorney about your case.
Trucking accidents are complicated, and there may be several different entities involved. It is not uncommon for the driver, the company they worked for, and/or their truck's manufacturer to be involved in the case. Other parties, such as those who loaded or unloaded the truck, may also be implicated. Determining which of these parties are liable for the accident requires a detailed investigation of the accident and its surrounding circumstances.
Many factors can impact whether the trucking company is liable for the accident. These factors can include:
What or who directly caused the accident
What other factors contributed to the accident
Whether the truck driver was a direct employee or an independent contractor
Whether there was also negligence on the part of the driver or another entity involved in the accident
What About Emotional Distress?
Because trucks and trucking equipment are so large and heavy, they cause significant damage to other vehicles and property. Trucking accidents also often lead to serious injuries and even death. While some of the costs associated with a trucking accident are clear, such as costs related to medical care and rehabilitation, there are other costs as well. These costs can be significant, and you may be entitled to seek damages from the trucking company.
In addition to the costs associated with injury and property damage, you may seek compensation for:
Chronic pain
Emotional distress
Lost wages, including future wages
Lost earning capacity
Permanent or temporary disability
If you are dealing with a truck accident case, you must work with an experienced attorney familiar with handling these cases in Indiana. At Tabor Law Firm, LLP, we have helped hundreds of clients with trucking accident cases, and we know how overwhelming the aftermath of an accident can be.
Review our blog, "Who Is Responsible for Accidents with Commercial Trucks", to learn more about who is responsible for truck accidents.