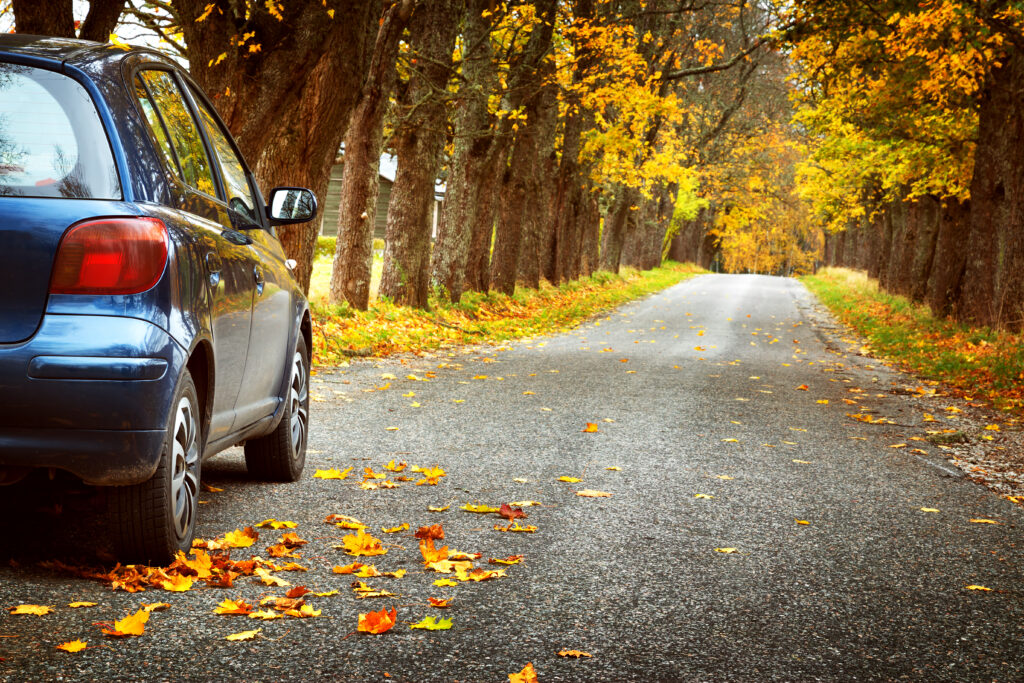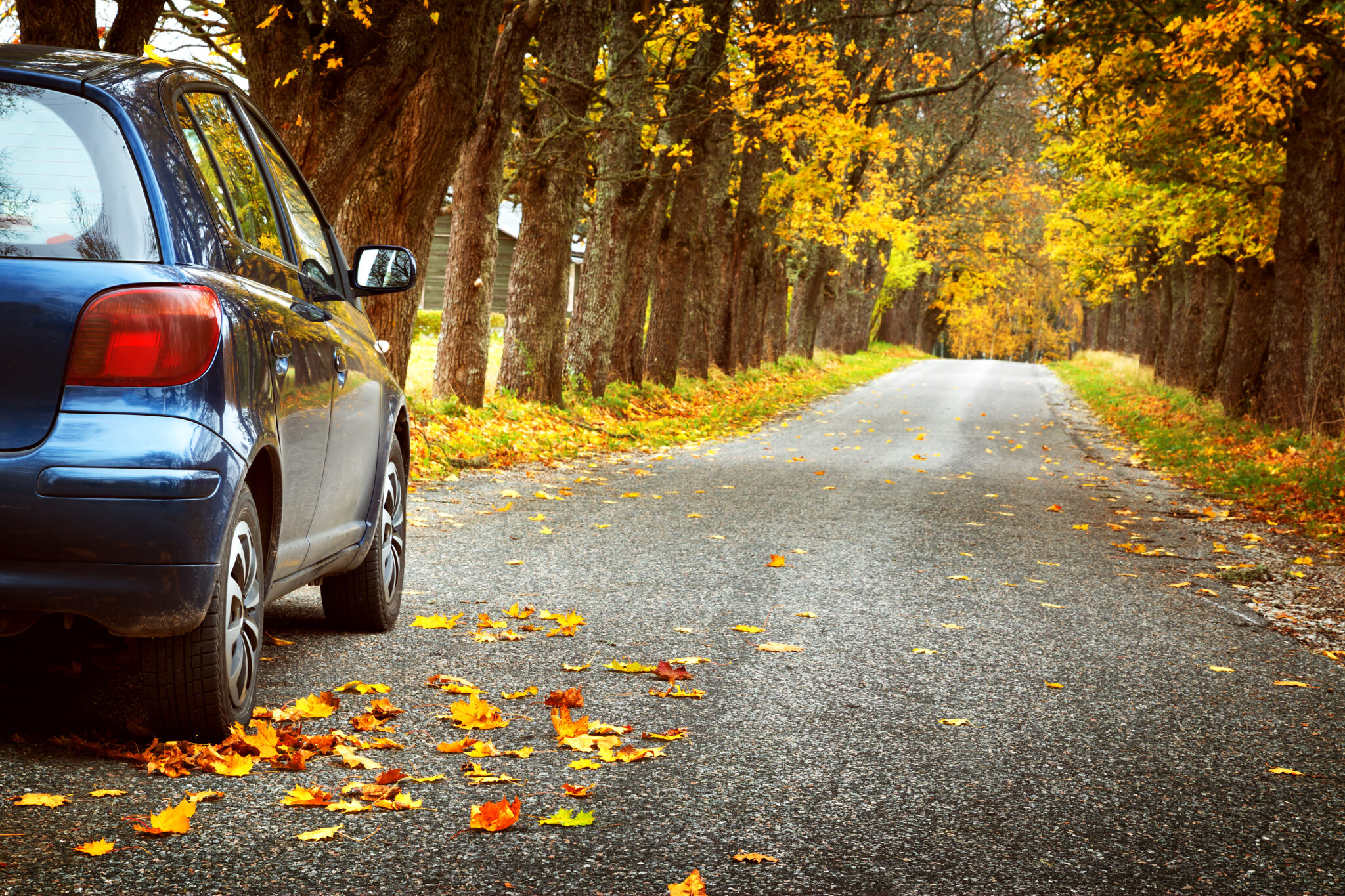 Contributing Factors to Autumn Highway Accidents in Indiana
According to the U.S. Department of Transportation's Federal Highway Administration, most weather-related crashes occur on wet pavement. In fact, 70% of weather-related crashes happen on wet pavement, with 46% occurring during rainfall. Snow, sleet, ice, and fog also contribute to highway accidents. It is no surprise that weather conditions are a major contributing factor to a car, truck, and pedestrian accidents, but what about fall is particularly dangerous?
Weather can impact the following:
Visibility
Pavement friction
Obstructions
Roadway submersion
Crosswinds
Blowing debris and snow
Damage to roadways
The autumn also brings with it shorter days. In the summer, we get used to seeing the sunset as late as 9 pm. Around Halloween, the sun will be setting before 7 pm, and by the time winter rolls around, we see the sunset as early as 5:30 pm. This means it will get progressively darker and darker until we only have nine and a half hours of daylight a day. For those who commute, this translates to more time spent on the road in the dark and/or twilight.
Another important factor to consider in Indiana is road construction. We all know that summer is a prime time for road construction projects to get underway. In the fall, construction crews rush to complete these projects before the weather turns, making for busy, hectic construction sites, contributing even further to traffic and road hazards.
Finally, we also have the new school year to contend with. As students of all ages start back up again, traffic increases, especially in the morning and mid-afternoon. Additionally, with this traffic comes an increase in inexperienced drivers on the roads and university students new to the area. All these things can make the roads a more dangerous place for divers, passengers, and pedestrians alike.
Below we look at each of these issues and offer some helpful road safety tips.
Changing Weather Conditions
Though we have no control over the weather, there are a lot of things drivers can do to help make Indianapolis roadways safer. At Tabor Law Firm, LLP, we believe that emphasizing safety and being aware of how the change in seasons affects road safety is the first step. So, what else can drivers do to prepare for the change in weather conditions autumn brings?
Combating weather-related road hazards:
Make sure your car is in good working condition.
Check that your headlights, turn indicators, and brake lights are all working and are not obstructed.
Always obey traffic laws and follow posted traffic signs.
Put away your cell phone, never wear headphones while driving, and avoid other distractions.
Avoid driving in bad weather or when you are tired.
It is also a good idea to familiarize yourself with the route you will take and any potential hazards before taking off, especially if it has recently rained, snowed, or dropped below freezing.
Road Construction
When driving somewhere where road construction is underway, it is vital that you stay focused and aware of your surroundings. In these situations, you will often see a reduced speed limit and/or someone directing traffic. It is vital to your and everyone else's safety to follow all posted speed limits and other related instructions. Similarly, be wary of trucks and heavy machinery entering and exiting roadways around construction sites. Give them plenty of room, don't tailgate, and avoid driving in their blind spots.
Back-to-School Traffic
One of the best ways to help prevent accidents during school traffic is to give yourself plenty of time to get to your destination. When someone is dealing with the stress of running late for work or school, they are more likely to take risks, like speeding or rolling through a stop sign. Risk-taking while driving is incredibly dangerous and leads to accidents, serious injury, and even death. Instead, anticipate the back-to-school traffic, give yourself extra time, and plan an alternate route that avoids school drop-off lines or other school-related backups.
What to Do if You Are in an Accident This Fall
Though you can control your own behavior, you cannot control the behavior of others, and unfortunately, many drivers are reckless and negligent. Consequently, accidents happen. And when they do, people are injured. Knowing what to do in the aftermath of a car, truck, or pedestrian accident can be difficult. Not only are you (or your loved one) dealing with painful injuries, but you may also face expensive property damage and economic hardship. You don't have to go through this alone.
If you or a loved one was in an accident, you should:
Call 911 and seek medical attention
File a police report
Collect as much information about your accident as possible
It is also a good idea to reach out to a personal injury attorney to discuss your options. Do not assume that your insurance company or the other driver's insurance company will take care of everything. Insurance companies are well-known for doing everything they can to avoid paying claims, and it is not uncommon for insurance coverage to not be enough to meet your expenses.
By working with an attorney, you may be able to recover the compensation you need to cover all the costs associated with your accident, including short and long-term medical expenses and even lost wages.
If you or a loved one has been seriously injured in a car or truck accident, reach out to Tabor Law Firm, LLP. We understand how devastating these accidents can be, and we are here to help you and your family through this difficult time.