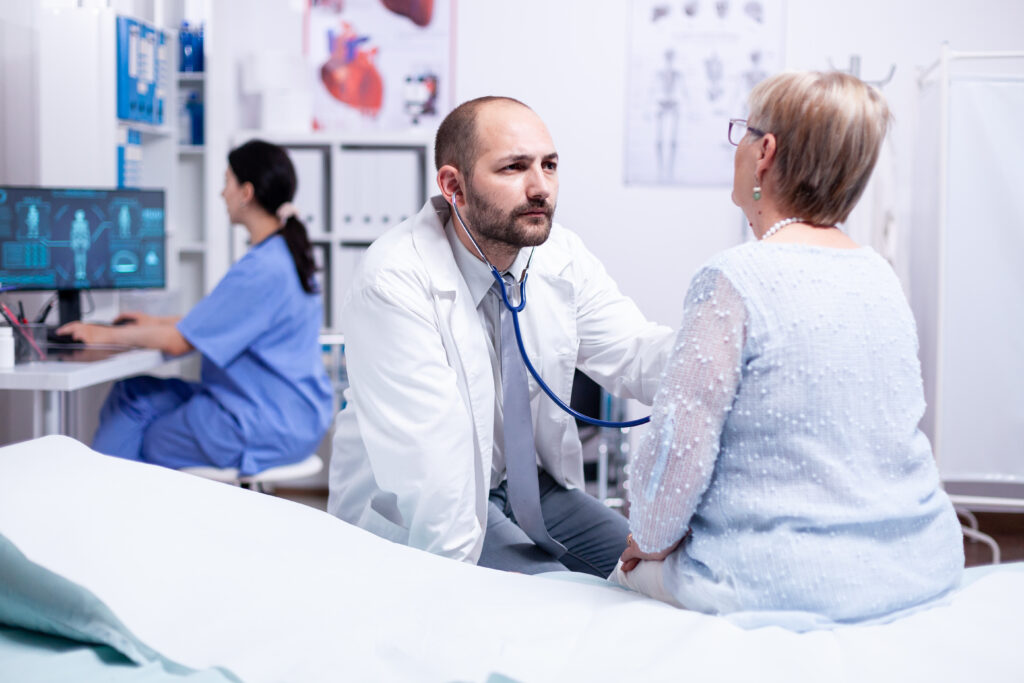 The quick answer is YES! Anytime you have been involved in an accident you will want to make sure you present for medical care, no matter how minor the injuries seem. In some cases, it takes weeks before an injury can show symptoms. Unless you sustain an acute injury, you may not even know that you are hurt right away.
Why do you need to present for medical treatment?
Simply put, if you do not seek medical treatment following an auto accident, you likely will not have a bodily injury claim to present to the insurance company. The adjusters will not issue payment on a claim for potential injuries, which is why medical documentation is very important. You will want to be sure to seek treatment as soon as possible to note any symptoms you may have following the accident. No matter how big or small the symptoms are, you will want to make sure you let the doctor know so it may be documented early on.
If you do not present to the emergency room, you should schedule an appointment with your primary care physician soon after the accident. If you have ongoing symptoms, your physician can refer you for whatever additional care they see fit. If you do not have a primary care physician, you could present to an urgent care facility. It is important to seek a treatment plan from your physician for your ongoing conditions.
There are many reasons it is important to seek care soon after an accident, such as:
Proper diagnosis and treatment plans
Avoiding unexplainable gaps in medical treatment
Documentation for claims adjusters regarding care and treatment
It benefits you, the injured victim, to have proper medical treatment and a clear diagnosis when presenting a personal injury claim to a claims adjuster. We understand that scheduling doctors appointments can be difficult, but any time missed from work can be claimed with proper documentation from your employer along with a doctor's note to the claims adjuster.
How Do You Handle Your Medical Bills?
If you seek medical treatment, you may notice that medical bills start to appear roughly thirty (30) days following the treatment. Although the accident may not have been your fault, it is your responsibility to ensure these bills are paid. When you first presented to the emergency room, or doctor's office, they may have asked you for health insurance information, auto insurance information, or they may have even put liability insurance down to be billed. How insurance is billed for an auto accident can be very confusing. It is very important that you review each bill you receive to make sure it has been billed properly to your health insurance.
Here is how you should handle medical bills:
Review each bill thoroughly confirming that your health insurance has been billed.
If your health insurance has not been billed, provide your health insurance information to the facility immediately so it may be billed in a timely manner.
If you do not have medpay, you will be responsible for the balance initially.
If you do not have health insurance apply for financial assistance
Make sure you pay your balances due to keep the medical bills out of collection.
What If You Don't Have Health Insurance?
We have seen many times where an injured victim does not have health insurance or medpay coverages available to them. Although it makes it a little more difficult when seeking treatment, you should still present for medical treatment regardless of your health insurance status.
A few options you have are:
Apply for financial assistance.
Apply for Medicaid.
Seek treatment with a free clinic.
Treat on a facility lien.
To move forward with a valid bodily injury claim, you must have consistent medical care. Although it can be expensive and time consuming, it is extremely important you get the care you need for not only your health, but also for documentation if you plan to present a personal injury claim.
For decades the lawyers at Tabor Law Firm have handled thousands of injury cases and provided compassionate representation to injured victims just like you! We understand how being seriously injured in an auto accident can disrupt your life. We are here to help you obtain the recovery you deserve. Call one of our personal injury attorneys TODAY at (317) 236-9000.