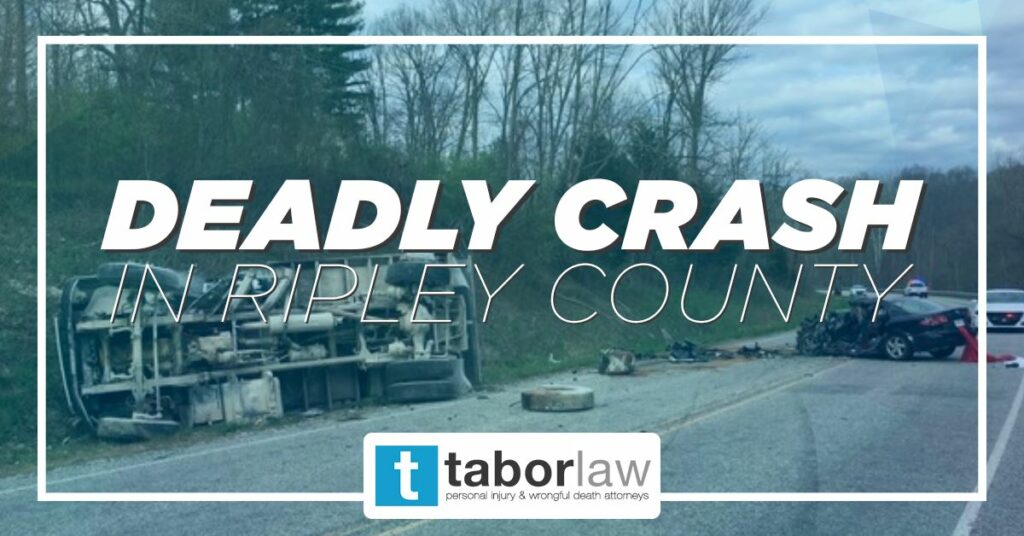 Around 3:00 pm on April 6, 2020, troopers from the Indiana State Police Versailles Post responded to a two-vehicle crash on State Road 350 near Osgood, Indiana that claimed the life of a Versailles, Indiana woman.
The initial investigation indicated a black 2003 Mazda passenger car being driven my Tammy R. Judd, age 48, Versailles, Indiana was traveling eastbound on State Road 350 near Finks Road. For an unknown reason, Judd's vehicle left the south side of the road and struck a guardrail. Judd's vehicle then came back onto the road and entered the westbound lane of State Road 350 into the path of a white 1998 Chevrolet dumptruck being driven by Brock A. Peetz, age 44, Napoleon, Indiana.
The vehicles struck nearly head on in the westbound lane of State Road 350. After the collision, Judd's vehicle came to rest in the center of State Road 350. Peetz vehicle left the north side of the roadway before overturning and coming to rest. Judd sustained fatal injuries in the collision. She was pronounced deceased at the scene by the Ripley County Coroner's Office. Peetz sustained minor injuries in the collision.
Toxicology results on both drivers are pending at this time.
SR 350 was closed for nearly four hours for crash investigation and cleanup.
The investigation is ongoing.
After a serious accident leaves you injured or dealing with the death of a loved one, you may be unsure of what to do or where to turn. However, if your injuries or your loved one's death were caused by someone else's negligence, it is important that you are aware of your right to a fair recovery. The Indianapolis-based personal injury attorneys at Tabor Law Firm have more than 100 years of combined legal experience. Over our decades in practice, we have helped thousands of injured individuals and families throughout the state of Indiana. While a personal injury lawsuit cannot undo the pain and suffering you have been through, it can help you recover the just compensation you need to heal and move forward from the accident.