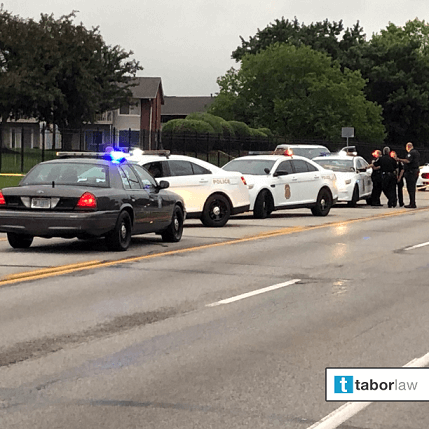 Indianapolis Police Department confirms an adult male cyclist is dead after getting hit by a driver of an SUV on the south side of Indianapolis early Monday morning.
The cyclist riding northbound on Madison Ave, north of Stop 11, in or around the northbound bike lane when they were hit by a white SUV around 6:15 this morning.
Police have confirmed the driver stayed at the scene and he is cooperating.
Tabor Law Firm has long been an advocate for cyclists across the state of Indiana. Our Founding Partner, Roy Tabor, is on the board for bicycle advocacy group Bicycle Indiana. We fight every day for the rights of Hoosier bicyclists. Bicycle Indiana and Tabor Law Firm have fought diligently over the past few years for Indiana to protect bicyclists with a 3 foot passing law. Signed by Governor Holcomb on May 2, 2019, HB 1236 was effective July 1, 2019. Stating that the operator of motor vehicles must provide at least 3 feet of clearance when passing or overtaking a bicycle.
We are deeply sorry for this loss to the bicycling community. Tabor Law Firm believes that riding a bike should be safe for everyone. We want to make sure that every cyclist is remembered. Each effort creates a ripple effect for each person's family, neighborhood, and community.