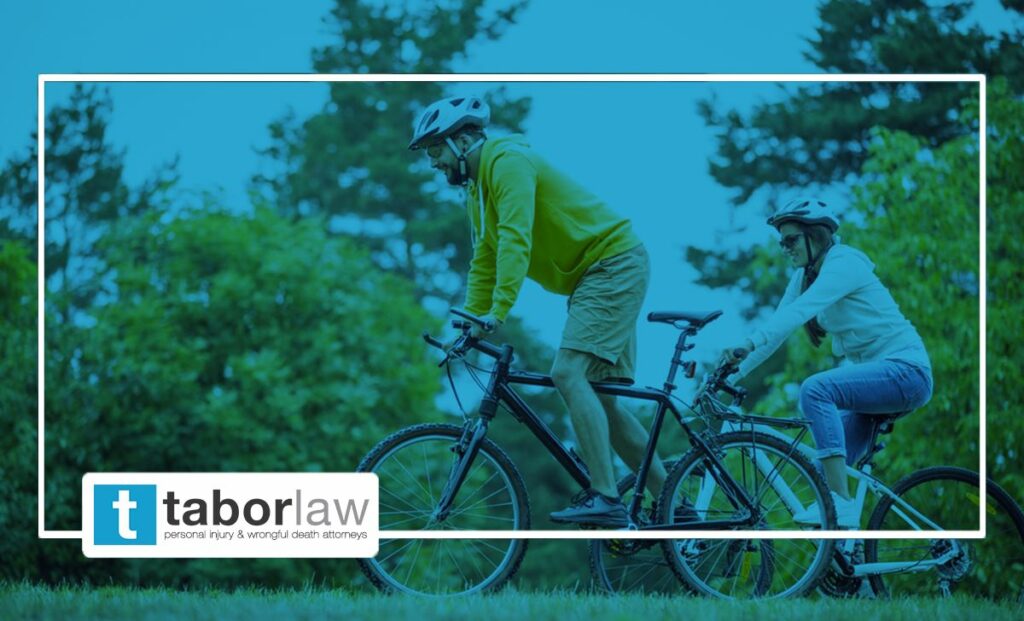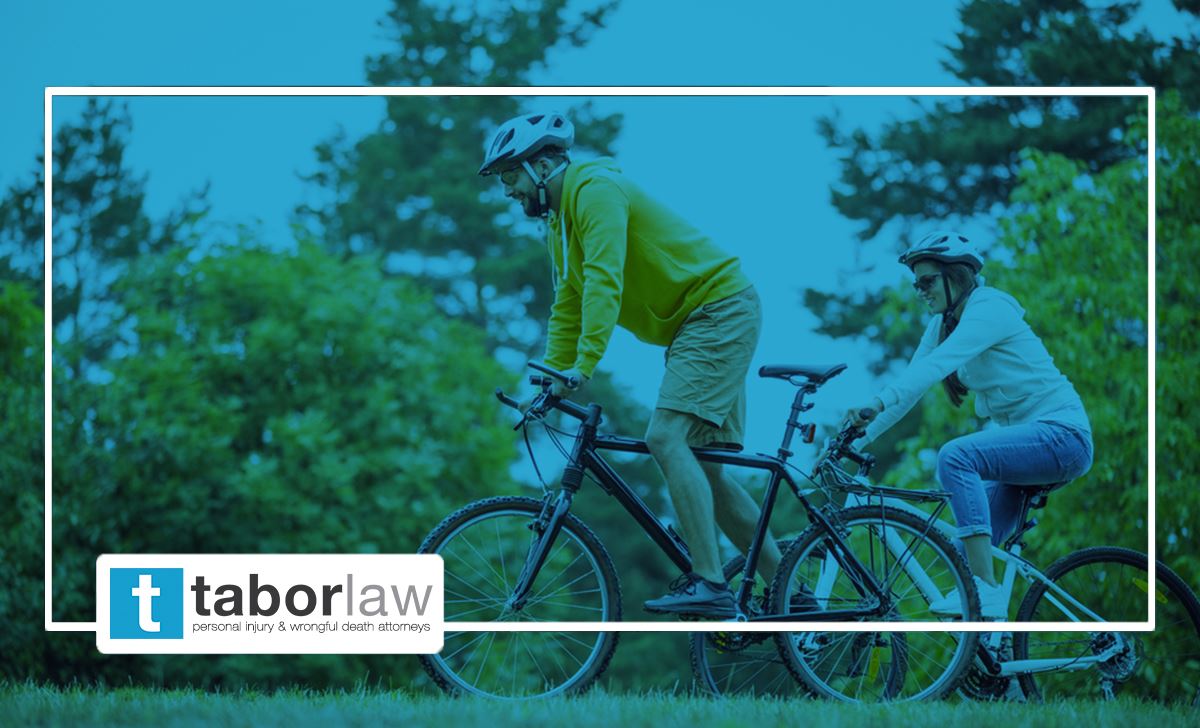 Last year, our team from Tabor Law Firm, LLP in Indianapolis shared bicycle safety tips for children with the hopes of increasing safety for the kids in our communities. Of course, many adults use bicycles for transportation, too, which is why we would now like to take a quick moment to talk about bicycle safety for adults. The National Highway Traffic Safety Administration (NHTSA) has a list of seven must-know tips to improve your safety whenever you ride your bicycle.
We have provided a convenient summarization of the NHTSA 7 safety tips:
Helmet safety: Always wear a helmet that has been approved by the U.S. Consumer Product Safety Commission (CPSC) or Department of Transportation (DOT) when riding your bicycle. No exceptions. Bicycle accidents can happen anywhere, so the length of your planned trip is irrelevant when it comes to safety.
Bicycle prep: You should only ride a bicycle fitted to your specific height and body size. Riding an incorrectly sized bicycle makes it harder to control, especially in emergency situations to avoid a crash. Check the handlebars, tires, and brakes for functionality before each ride.
Rules of the road: Indiana has specific rules of the road that apply to how bicyclists need to ride when around other vehicles. Know these rules by heart and always adhere to them. Not only does following the rules help prevent accidents but it also lowers your liability in case a crash does occur.
Be a car: When there is no available bicycle lane, you should ride your bicycle as if you were driving a full-sized motor vehicle in the slowest lane. Stay with the flow of traffic, choose the right-most lane, and stay nearer to the shoulder if possible. The objective is to make yourself as visible and obvious to other motorists as possible. They will naturally look where they expect to see another vehicle.
Bright clothing: Speaking of improving your visibility, the NHTSA recommends you wear bright, obvious clothing whenever you ride your bicycle. You can purchase specialized safety vests if you want to wear an outer layer that boosts visibility. Add reflectors and lights to your bicycle as well, which are a simple way to illuminate your bicycle when riding at night.
Share the road: Bicyclists have just as much responsibility to share the road and yield to others as anyone else. Be mindful of other motorists and pedestrians. Be ready to give the right-of-way whenever it is necessary to prevent an accident. Showing a little courtesy to someone can make a big positive difference in both of your days.
Pay attention: Last but certainly not least, always pay attention. You should not wear headphones while bicycling because auditory warnings are just as important as visual cues of approaching danger. You should also only wear glasses or goggles if they are designed for riding and do not obstruct your vision.
If you would like to see the full version of the NHTSA bicycle safety tips for adult riders, you can click here to open a PDF file from the NHTSA official website. If you need legal assistance after being in a bicycle accident in Indianapolis, please remember that Tabor Law Firm, LLP can help. Just call (317) 236-9000 when you need us, and we can begin discussing your case during a free, no-obligation initial consultation.