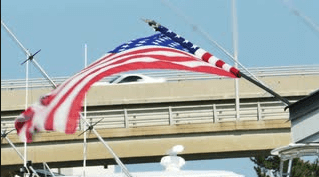 While Memorial Day weekend is full Indy 500 activities for many Hoosiers,
it also is one of the busiest travel weekends on America's roadways. The
AAA Motor Club predicts over 39 million Americans will be traveling this weekend-the
highest volume for holiday travel since 2005. Further, it is estimated
that 80% of families plan to take a least one road trip this summer.
If you are planning on an out of state road trip this summer and are injured
in a collision, do you know what to do?
It is not unreasonable to assume that if you are injured while out of the
state you would need to obtain counsel in the state where the accident
occurred. However, this is not necessarily the case.
First, it is possible that you would be able to file a lawsuit in Indiana
against the at-fault party. Depending on several factors, an Indiana Court
might be able to preside over your personal injury case, saving you the
time, expense and anxiety of having to experience litigation in another state.
Second, even if an Indiana Court may not hear the case, you can still hire
an attorney in Indiana to protect your interests. A collision itself is
just one part of personal injury litigation. Other critical pieces include
the medical care you receive after your accident and dealing with your
own health and automobile insurance providers. In all likelihood, your
medical providers and claims representatives are based in Indiana, and
therefore subject to Indiana law. Accordingly, access to medical records,
consultations, as well as communication with claims handlers will be easier
for local counsel.
Tabor Law Firm is well-suited to assist in either situation. We are always
willing to look at your case and advise you as to whether your case is
one that could filed in Indiana or in another state. If it appears that
your case should filed elsewhere, Tabor Law Firm has built many successful, longstanding relationships
with other lawyers and law firms across the United States. We can use those resources to
assist you in finding the best local representation for your lawsuit.
Meanwhile, we would continue to assist you with any legal issues or questions
you may have with any and all aspects of your case occurring in Indiana
through a co-counsel relationship with the local attorney.
The attorneys at Tabor Law Firm have long standing experience and enjoy
serving as co-counsel with out of state attorneys. At Tabor Law Firm,
we understand the intricacies of
handling out of state matters to successfully protect your rights, helping you heal emotionally, physically, and financially
after a collision occurs. If you or a loved one are or have been injured,
whether in Indiana or in another state, contact Tabor Law Firm for a free
consultation to help you.