On August 22, 2006, Lieutenant Gary Dudley of the Indiana State Police was struck and killed while participating in a charity bicycle ride for the Indiana chapter of Concerns of Police Survivors.
Gary was proudly representing the Indiana State Police while riding with seven other active and retired officers and one civilian survivor on a 102-mile leg on the seventh day of the 13-day, 1,058-mile bike ride that traveled the perimeter of the state.
The cyclists were riding southbound on State Road 63 about two miles south of Interstate 74 near Perrysville. At about 12:30 pm, the driver of a freight truck rear-ended their support van. The van, which was then pushed into the group of riders, had a large banner warning of the cyclists and was using flashing amber lights at the time of the collision.
Lieutenant Dudley sadly died at the scene as a result of his injuries. One of the other cyclists and the drivers of both vehicles were injured.
Gary grew up in Indianapolis and graduated from Broad Ripple High School. He earned his Bachelor of Science degree in Criminal Justice from Indiana University. On December 14, 1979, Gary was appointed as a trooper of the Indiana State Police after graduating from the state police academy. He began his state police career at the Lowell Post and transferred to the Indianapolis Post in the latter 1980's. Gary was promoted to Sergeant in 1991 and served as a training officer in the Training Division. He was promoted to First Sergeant in 1999 and in 2005 was promoted to Lieutenant. During his state police career, Gary was awarded two Indiana State Police Life Saving Awards; the first was in 1989 for assistance rendered to a critically injured crash victim and the second in 1992 for saving the life of a person who was choking. Gary was the Commander of the Indiana State Police Recruit Academy. As commander of the academy his primary duties were to plan all aspects of a new police officer's training, to include the scheduling of courses, instructors and coordination of all logistical aspects of the training. Over Gary's 26 year career with the state police, 13 years involved the training of new police officers. Gary was personally involved in the training of 742 new state police officers since 1993; this equals over 65% of the existing state police force. His demand for professionalism, accountability and personal responsibility was tempered with his remarkable compassion for others. Gary's imprint on the Indiana State Police will be felt for decades to come and is but one of his many personal and professional legacies. Gary had four passions in life; his wife, Carolyn, bicycling, the Indiana State Police and the Indiana Chapter of COPS. Gary was known for his compassion for mankind and his selfless efforts to serve others, not only as a law enforcement officer but also as a husband, a teacher and a friend. Though Gary had no children of his own, his dogs, Daisey and Lady, were the next best thing. Gary was always a welcomed favorite of the children of family and friends with his trademark elephant sounds and Donald Duck impression. Gary was a member of the Indiana State Police Alliance and the Indiana Troopers Association. He belonged to Cornerstone Christian Church, in Brownsburg, Indiana. As a church member, Gary was a regular Food Pantry volunteer and assisted with many other church activities. Gary's compassion extended past his law enforcement roots as he also volunteered with the Hendricks County Honor Guard, whose charge is to perform graveside funeral Honor Guard services for veterans.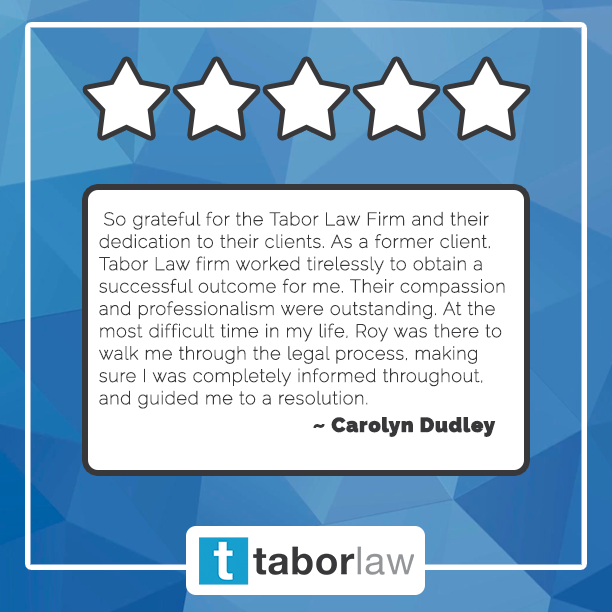 Subsequent to the tragic death of her husband, Carolyn Dudley established the Gary Dudley Memorial Scholarship Fund in partnership with Tabor Law Firm. Due in large part, to Tabor Law Firm's strong partnership with the Indiana State Police Alliance. The purpose of the fund is to assist the legal children of Indiana law enforcement officers who have fallen in the line of duty by awarding scholarships to attend college and other post-secondary educational institutions. Regardless of which branch of law enforcement the family member served, State Police, Sheriffs office, FBI, or local police, these students are eligible to receive the full benefits of this scholarship. In 2008, the Gary Dudley Memorial Scholarship proudly awarded their first scholarships. Since then the Gary Dudley Memorial Scholarship has awarded over $279,900 to over 39 students looking to further their education.
Gary's sudden and unexpected passing has left a huge and unimaginable void in the lives of family and friends. Although the tremendous sadness felt by the ones who loved him and called him a friend seems insurmountable at this time, hopefully, it will be sooner than later we will all once again be able to laugh, smile and recount those moments spent with him that will forever live in our memories and lighten our hearts.