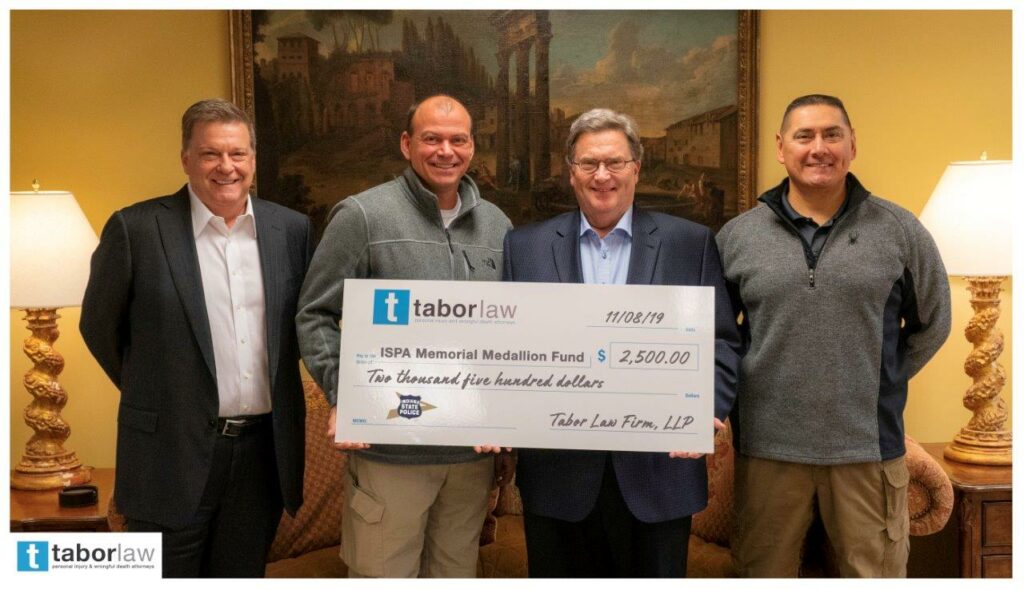 The attorneys of Tabor Law Firm have been dedicated to serving the needs of injured law enforcement officers for the past 40 years. We are very pleased to announce a new program in partnership with the Indiana State Police Alliance. Tabor Law Firm will help underwrite the cost of the new Indiana State Police Memorial Medallion Fund.
This fund will be responsible for awarding memorial medallions to the family of fallen Indiana State Police Troopers.
At Tabor Law Firm, we understand the unique dangers Indiana State Police officers are put in every day. We believe the best way to serve our community is to focus our compassion, experience, and determination for those who serve. Tabor Law Firm is here as a true partner in the process, striving for the best possible outcomes.
Tabor Law Firm has proudly represented Indiana State Troopers in matters in the line of duty as well as off duty. Successfully establishing scholarships in the name of fallen Indiana State Police officers like Gary Dudley and Andrew Winzenread that are still going on today.
At Tabor Law Firm, we're painfully aware of when a tragic accident occurs involving an officer. While we hope you never need our services, Tabor Law Firm stands at the ready to help Indiana State Police officers past and present.