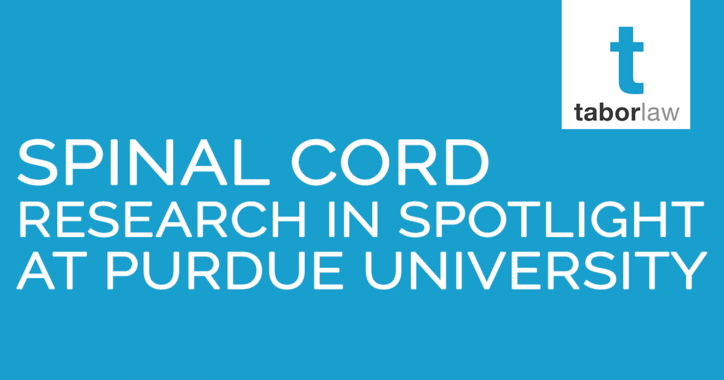 A spinal cord injury is a complex and serious ailment. Often testing –
and sometimes exceeding – the bounds of medical knowledge and known treatments.
The established personal injury firm of Tabor Law in Indianapolis says,
"Each and every spinal cord injury requires a great deal of medical
attention."
As is true with other areas in the medical realm, developments do occur
in the field of SCI research, although they are seldom announced with
great fanfare and promises. There is good reason for caution and exhaustive
testing: Many once-touted therapies and rehabilitative protocols have
fallen by the wayside. Progress has been steady, but arguably slow and
often uneven.
Good news does sometimes emerge, though, as evidenced by reports now coming
out of Purdue University. Researchers there have reportedly improved upon
a previously developed experimental drug with a new offering (termed in
shorthand as 4-AP) that shows
utility in restoring some function in select spinal cord injuries. The compound is also showing promise as a pain reliever for persons suffering
from SCIs. One particularly exciting finding regarding 4-AP is that it
has a much broader dosing range than its predecessor compound.
It is always empowering and hopeful when promising work done by dedicated
SCI researchers can be spotlighted. The research currently being pursued
at Purdue will hopefully pay material dividends down the road.
It is a privileged task of knowledgeable and empathetic personal injury
attorneys to be able to diligently represent SCI victims and their families.
The challenges faced in the wake of third-party negligence that causes
such devastating injuries are serious and often enduring. We know that
intimately at Tabor Law, which is why we take a "big picture"
approach in our advocacy and
pursue truly meaningful legal remedies marked by maximum recoveries.
We welcome contacts to the firm to discuss our passionate advocacy on behalf
of the individuals and families who rely upon our professional help.