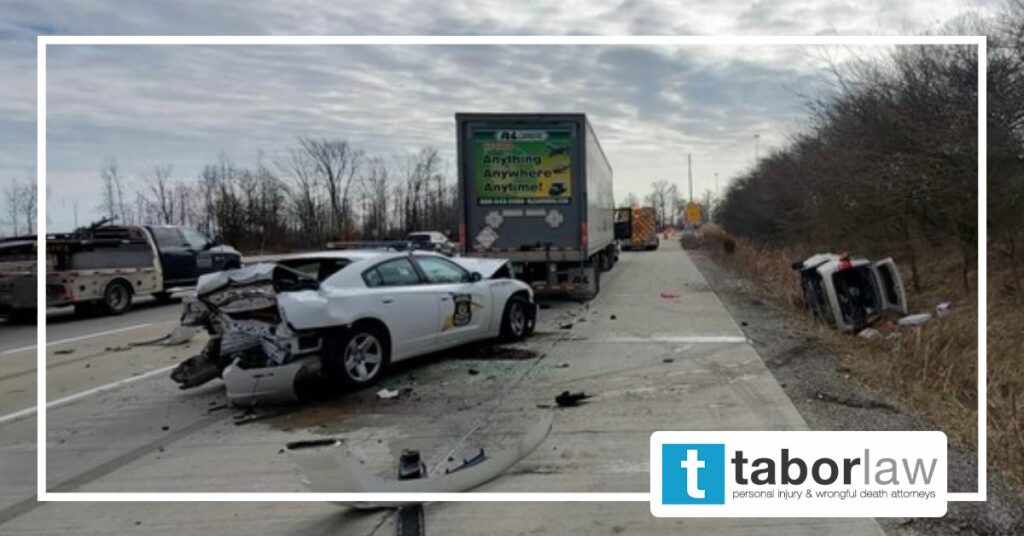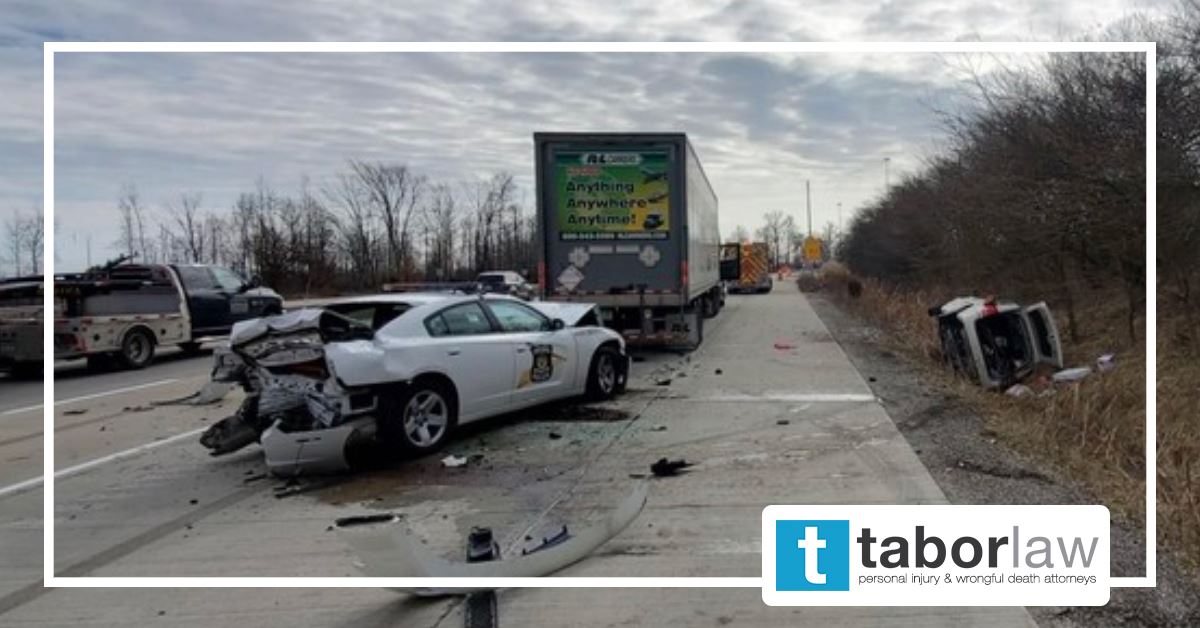 On February 15th at approximately 10:45 AM, an Indiana State Trooper's vehicle was struck by another vehicle while the trooper was conducting a traffic stop on I-74 near Batesville in Ripley County, Indiana.
Indiana State Police says the initial investigation has indicated that Master Trooper Daniel Elmore was conducting a traffic stop on a 2020 Peterbilt semi-truck pulling a trailer near the 152 mile marker on I-74 Eastbound. Trooper Elmore's 2013 Dodge Charger was parked behind the trailer with emergency lights activated. Trooper Elmore was outside of his vehicle speaking to the semi driver when a 2012 Dodge Caravan being driven by Juan Martinez, age 44 of Chicago, Illinois left the eastbound lanes of I-74 and struck the rear of Trooper Elmore's vehicle.
After the collision, the Dodge Caravan left the south side of the roadway before overturning. Trooper Elmore was cleared by emergency medical staff and did not receive any serious injuries.
The attorneys of Tabor Law Firm are proud partners of the Indiana State Police Alliance. At Tabor Law Firm we understand the unique dangers Indiana State Police Troopers are put in every day. We believe the best way to serve our community is to focus our compassion, experience, and determination for those who serve. Tabor Law Firm is here as a true partner in the process, striving for the best possible outcomes. If you're an Indiana State Police officer that has been injured during the line of duty or off duty you can take advantage of this important Alliance benefit. Tabor Law Firm stands ready to help.