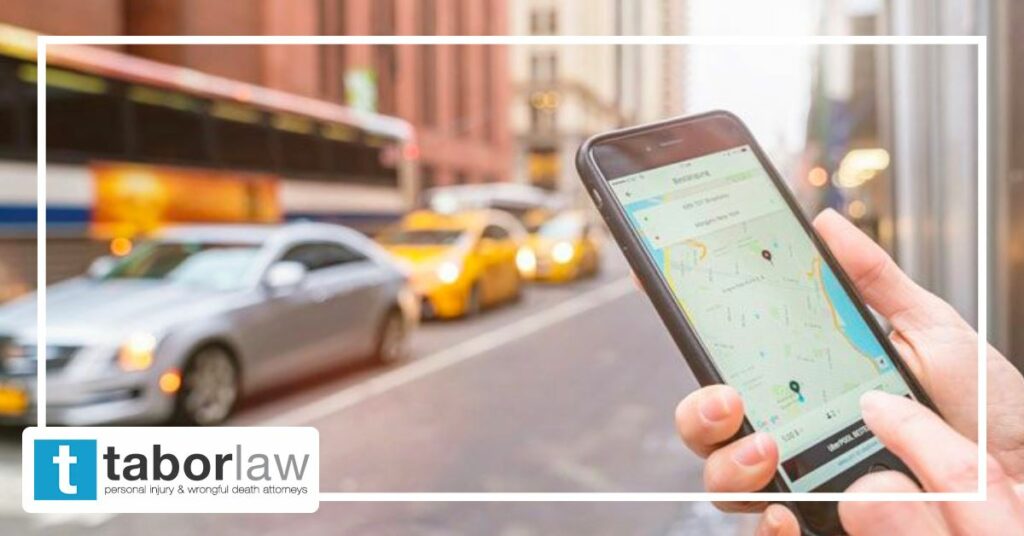 Many of us use ridesharing services, such as Uber or Lyft, instead of taxis nowadays. Whether it be because parking is scarce at your destination or because you plan on having a couple of drinks, ordering a ride from an app is an exceptionally convenient and more responsible option. Moreover, since these apps also provide driver rating systems, they are also quite safe.
That said, accidents still happen. If you were recently injured in a ridesharing accident, you are probably unsure of how to proceed or what legal actions are at your disposal to pursue compensation.
Legal Recourse for Rideshare Passengers
Injured rideshare passengers should act as they would in any other motor vehicle accident. At the scene of the accident, you must dial 911, take pictures of the scene, collect each driver's contact information, and seek medical attention as soon as possible. You should also screenshot the receipt for your ride on your phone.
If the rideshare driver was at fault for the accident, the company's insurance policy should cover your injuries and other accident-related expenses. If you have any additional damages, you can also file a personal injury lawsuit directly against the driver. Uber and Lyft's liability policies cover the damages of an accident up to $1 million if their driver was at fault.
Although it is rare, if the ridesharing service you used was negligent and failed to run a background check on one of their drivers (for example, the driver has a history of drunk driving and was intoxicated at the time of the accident), you can file a lawsuit against the ridesharing company.
Legal Recourse for Non-Passengers
If you were involved in an accident with a rideshare vehicle, liability can become a little more complicated. If the driver had a passenger at the time, the company's insurance policy would cover your damages up to $1 million. However, if the driver was on-duty and did not have a passenger at the time, or off-duty, you could file a claim with their insurance policy or file a personal injury lawsuit.
If you were a pedestrian and a rideshare driver struck you, resulting in injuries, the company's insurance policy should cover your damages if the driver was on-duty. Otherwise, if the driver was off-duty, you will deal directly with the driver's insurance company.
Discuss Your Case with an Experienced Personal Injury Attorney!
At Tabor Law Firm, LLP, our personal injury team is backed by more than a century's worth of combined legal experience. If you suffered injuries in an accident that involved a rideshare driver, you can turn to us for the skilled legal guidance you deserve. Our law firm focuses solely on severe injury and wrongful death cases and will provide you the attention and compassion you need to get through this.
Contact our law office today at (317) 236-9000 to arrange a free initial case review with one of our knowledgeable personal injury attorneys and learn more about how we can assist you.