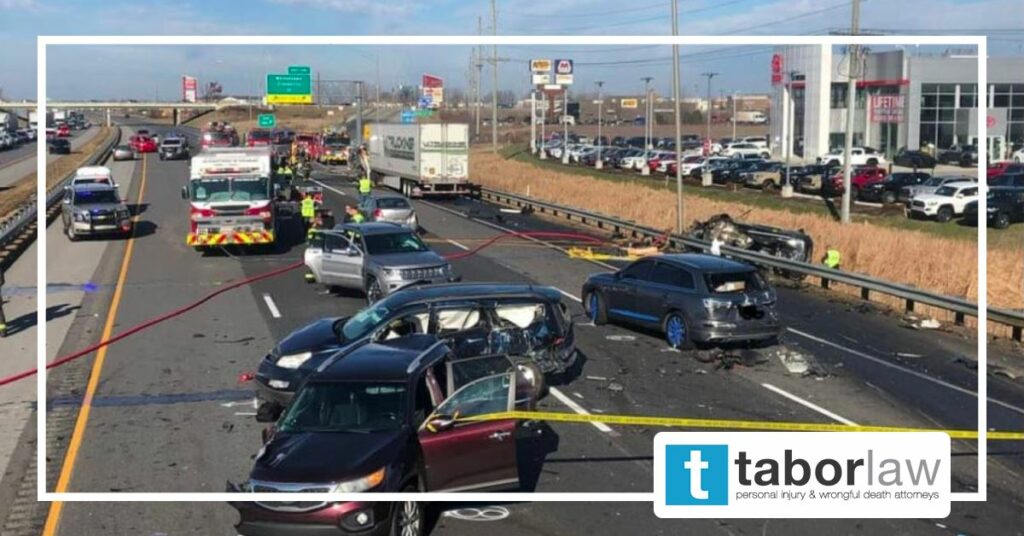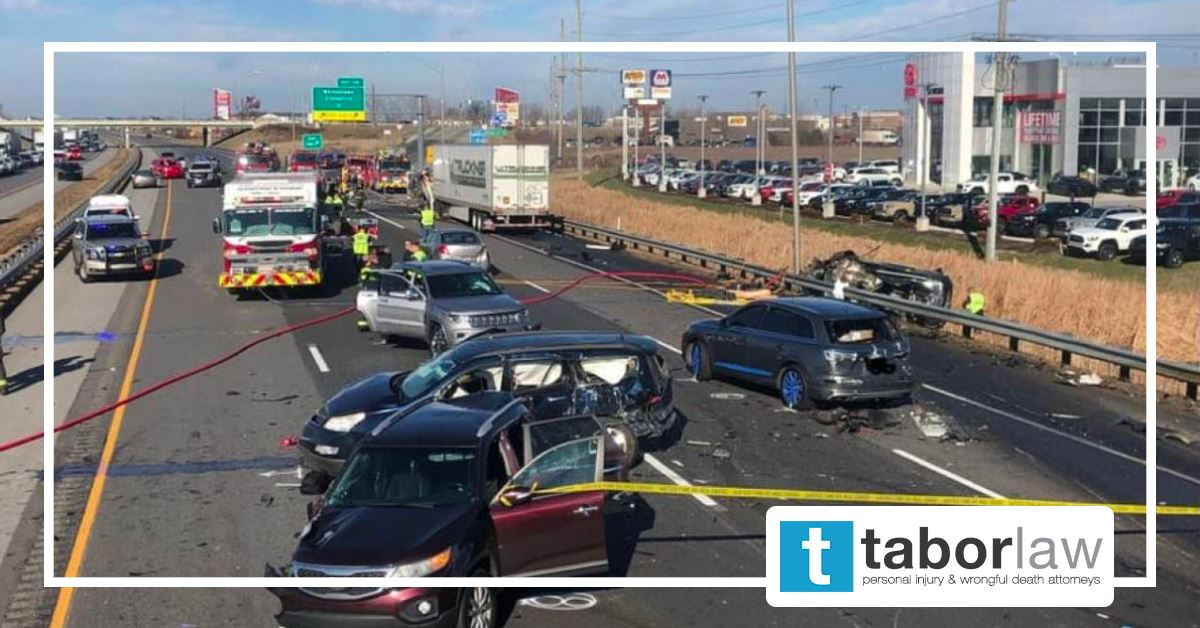 A fiery crash in Boone County involving a semi-trailer truck and eight other vehicles has left three people dead and 14 others injured, according to the Boone County Sheriff's Office.
It's the second fatal crash in Central Indiana in six months in which a semi driver who was distracted while driving is now facing charges.
This crash, involved eight vehicles and a semitrailer truck, on I-65 northbound near mile marker 129 just south of the Zionsville/Whitestown exit, according to the Boone County Sheriff's Office.
The IndyStar reports that witnesses told police a fire started after the semi collided with the line of vehicles. One vehicle was pinned against the guardrail and a second vehicle was pushed over the guardrail, before landing on its driver's side.
Mariah Tomey, 21, and Kaylee Kirk, 19, both of Lebanon were in the pinned vehicle and pronounced dead on the scene. Responding officers later discovered that 1-year-old Hadley Tomey had also died in that vehicle.
Semi driver Mathew Lewis Small, 34, of Grandville, Michigan, told police he was driving northbound on I-65 and looked away to put his coffee mug down when he ran into slowing traffic. Based on the investigation, authorities say it appears Small collided with all eight vehicles as he plowed through the back-up.
The semi cab caught fire and came to a stop on the shoulder of the exit ramp. Another vehicle left the road and landed outside the guard rail in a ditch behind where the semi pulled over and burned.
(Photo: Provided by Logan Jung, FOX59/CBS4)
After an investigation by the Boone County FACT Team, Small faces three preliminary counts of reckless homicide, a level 5 felony. He is booked into the Boone County Jail.
Boone County Sheriff Mike Nielsen said police believe distracted driving was a contributing factor in the crash.
"A sad day for two Boone County families," Boone County Sheriff Mike Nielsen said. "The loss of two young women and a one-year-old child. Distracted driving or driver inattention is a major cause of many accidents on our public roadways. In this case, we believe it was a contributing factor in this fatal crash."
Fourteen people, including two who were in the vehicle that went over the guardrail, were transported to the hospital with what appear to be non-life threatening injuries. Of those, 13 were taken to St. Vincent Indianapolis Hospital and one, a girl, was taken to Riley Hospital for Children at IU Health.
(Photo: Provided by Logan Jung, FOX59/CBS4)
Northbound I-65 and westbound I-865 were closed for four hours on Sunday during the crash investigation.
Every 16 minutes in the United States, a person suffers an injury or wrongful death due to a truck accident. One of the hardest things a family can face is the unexpected loss of a family member. After such a loss, you may be faced with numerous financial uncertainties and emotional challenges. It is important to remember, however, that you have the right to take legal action if your family member's death was caused as a result of negligence.
At Tabor Law Firm, we know these challenges can be overwhelming. Our personal injury and wrongful death lawyers in Indianapolis are here to offer the compassionate, personalized legal services you deserve after the loss of a family member or loved one. We can handle all of the legalities of the case, giving you time to grieve and take care of your family.