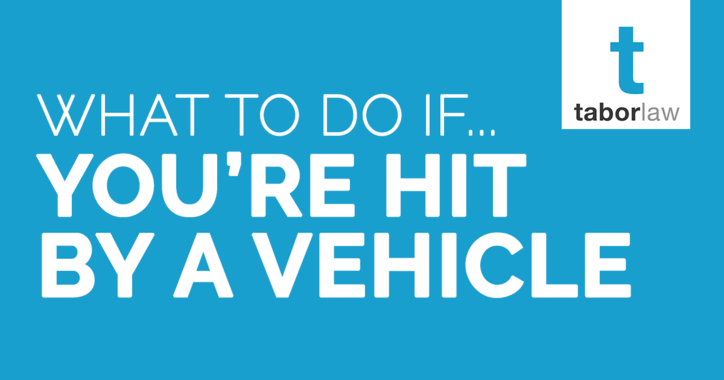 Monument Circle. The Monon Trail. The War Memorial. A ball game at Victory Field. Indiana is a beautiful place to sightsee on foot in the summertime — but with more people out enjoying the weather, that can mean more pedestrian accidents and bicycle collisions.
According to the National Highway Traffic Safety Administration (NHTSA), an estimated 6,283 pedestrians died in collisions with motor vehicles in the United States in 2018. In an interview with Bicycling magazine, Attorney Roy Tabor stated, "Even the most defensive-minded cyclist [or pedestrian] can still fall victim to someone else's negligence. We can't control the level of safety of everyone else on the roadway."
Tabor Law Firm wants to make sure you know what to do if you've been struck by a vehicle.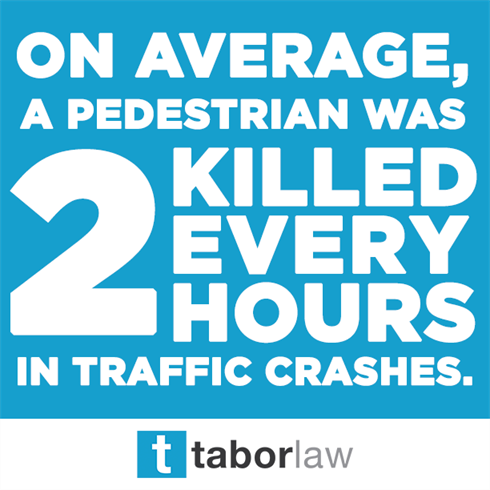 Get Out of the Street and Call 911
If you've been hit while walking on the street or in a crosswalk and are conscious and able to move, get to safety, call local police or 911, and wait for first responders to arrive on the scene. Be on the lookout to make sure the driver also stays at the scene until police arrive.
Attorney Tabor recommends keeping a written list of your emergency contacts and medical conditions on hand in case of a pedestrian or bicycle accident: "Don't rely on a phone exclusively, as they can be damaged or broken during a collision."
Seek Medical Attention
Even if you think you're unharmed, many injuries aren't revealed until days or weeks later. Getting hit by a vehicle may leave you in shock, where you don't feel the pain of a broken bone or internal injuries. Let paramedics do a full check of your injuries and take you to the emergency room if needed. If you refuse medical attention at the scene of the accident, see a doctor as soon as possible to ensure any injuries you may have sustained are not serious. Document all accident-related expenses, including medical bills and proof of lost wages.
Gather Information
If you are a pedestrian hit by a vehicle, ask the driver for their driver's license, insurance, contact information, and license plate number. If there were any witnesses, it is essential to get their information and statements as well. If you are able, take photos of the vehicle and the area where the accident occurred, including the car, license plate, traffic light, intersection, and street signs. If you're not able to collect information and take photos yourself, ask a bystander for help. If the driver flees the scene of the accident, try to get the vehicle's license plate number.
Contact an Attorney
After an accident, it is so important to contact an experienced personal injury attorney who will protect your rights and fight to get you the compensation you deserve. Insurance companies often try to pay as little compensation as possible or even deny valid claims. In some cases, the municipality where the accident occurred may be held liable for a pedestrian's injuries due to the failure of traffic control devices (e.g. stop signs and traffic lights) or poorly designed roadways and intersections.
A pedestrian accident lawyer who is experienced in dealing with insurance adjusters and local municipalities can help to ensure that you receive compensation for your injuries, medical bills, and other damages.
Contact Both the Driver's and Your Own Insurance Company
When you speak to the driver's insurance company, answer questions honestly but do not admit fault. Avoid statements such as "It was my fault" or "I'm sorry." Do not give a recorded statement or sign anything without first speaking to a pedestrian accident attorney.
Get Started With A Free Consultation Today
The attorneys at Tabor Law Firm will visit the scene of the accident as soon as possible. If you or a loved one was struck by a vehicle, call us today and we will launch an investigation while the accident is fresh.
We establish the cause of the crash and fight back against insurance companies to seek damages for medical expenses, pain and suffering, lost wages, property damages, and wrongful death when necessary.
---
Don't wait to get help if you have been injured. Call (317) 236-9000 or complete our contact form to schedule a free, no-obligation consultation today!
---