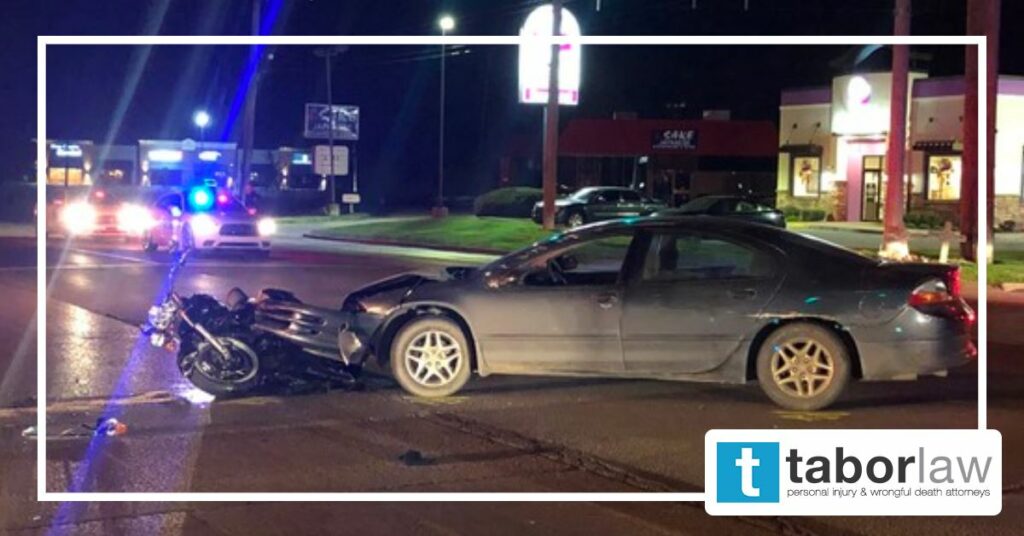 Nationally, a leading cause of motorcycle crashes is when a car makes a left hand turn into the path of an oncoming motorcycle. April 22nd, 2020 in New Castle that trend held true as a motorcycle collided with a car after the car turned left into the path of the oncoming motorcycle. At 10:30 p.m. Indiana State Trooper J.T. Burns was driving southbound on SR 3 in New Castle when he noticed a Dodge Intrepid in front of him go into the left turn lane at Trojan Lane.
Burns watched as the Intrepid started into a left turn, across northbound SR 3, directly into the path of an oncoming motorcycle that was northbound on SR 3. The motorcycle attempted to avoid the car but was unable to do so, hitting the front of the car. The impact of the collision ejected the rider, Gerald Hammond, age 55, of New Castle. Hammond, who was not wearing a helmet, sustained severe head injuries. After being treated at the scene by New Castle Fire and New Castle EMS, Hammond was airlifted to I.U. Health Methodist Hospital in Indianapolis.
The driver of the Intrepid, Kaitlyn Snyder, age 18, of Knightstown, was uninjured.
If you were injured or your loved one lost their life in a motorcycle accident in Indiana, contact Tabor Law Firm as soon as possible. The thrill of the open road doesn't apply when you're trying to navigate the insurance process. Get the direction you need today, starting with a free consultation.