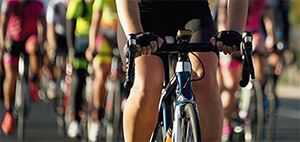 Today, May 1st, marks the first day of National Bike month! With Indiana's expanding cyclist community, this month will be packed full of events, offering up plenty of opportunities to participate in activities celebrating Bike Month.
In Bicycle Indiana's latest newsletter and blog, they have provided information regarding all the events over the course of May, beginning tonight, May 1st, with Bicycle Indiana's annual meeting for 2017. The annual meeting is located at Bent Rail Brewery in Broad Ripple from 6:00-9:00pm. The brief annual meeting will begin at 6:45 pm, and will include discussions around Bicycle Indiana's goals and objectives for 2017. If you're unable to attend, Bicycle Indiana will also be live streaming the meeting via Facebook Live.
The entire month of May is packed full of events between Bike Month events and the Indianapolis 500, so get your calendars ready! Some of the National Bike Month events include:
Wednesday, May 17th: Worldwide Annual Ride of Silence
Friday, May 19th: National Bike to Work Day
The 2017 National Bike Challenge (free to all!)
Five funding rides across Indiana over the course of May
For more information on each of the above events and a full list of events, visit Bicycle Indiana's blog.
As a proud sponsor of Bicycle Indiana, Tabor Law Firm is happy to see the bicycling community in Indiana continue to grow.