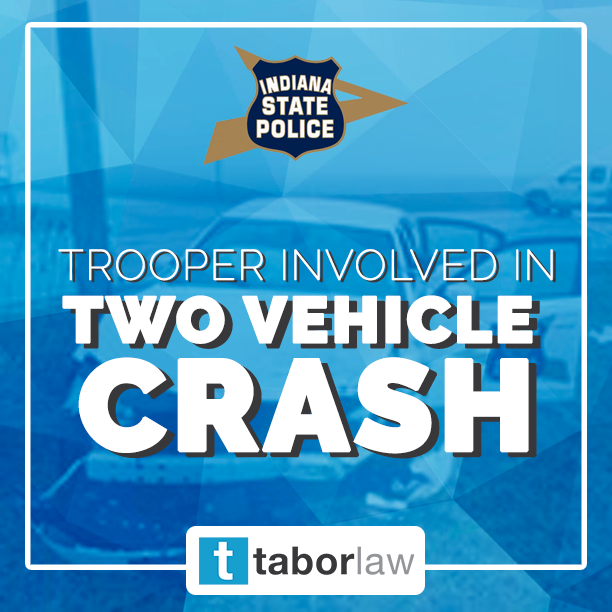 Wednesday, February 6th, at approximately 7:55 a.m., officers from the Indiana State Police and the Grant County Sheriff's Department responded to a two-vehicle crash on Grant County Road 600 East at Grant County Road 100 North, which injured two people, including an Indiana state trooper.
Indiana State Police is reporting that a preliminary investigation by Senior Trooper A.J. Coffee revealed that Senior Trooper Jeremy Perez, 32, Marion, IN, was driving a 2018 marked police Dodge Charger, southbound on Grant County Road 600 East. Michael Herring, 70, Keystone, IN, was driving a 2000 Chevrolet Silverado eastbound on Grant County Road 100 North, approaching a stop sign at Grant County Road 600 East. Evidence indicates Herring stopped for the stop sign, but then proceeded into the intersection, in an attempt to turn northbound. He pulled into the path of the southbound Dodge Charger and the Silverado was struck in the rear driver's side.
Perez was transported by ambulance to a Ft Wayne hospital with a complaint of leg and back pain. Herring was transported to Marion General Hospital with a cut on his arm. Both men have been treated and released.
Both drivers were wearing seat belts, which Senior Trooper Coffee believes helped reduce the severity of injuries sustained in the crash. Senior Trooper Perez was on-duty at the time of the crash.
This is an ongoing investigation, but as this time neither the use of alcohol nor narcotics is suspected as being a contributing factor in the crash.