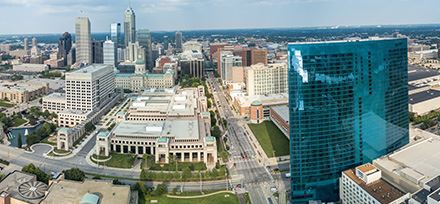 Tabor Law Firm has longstanding experience representing injured officers and their families in personal injury and wrongful death matters. Tabor Law Firm brings a unique combination of experience, aggressiveness, and compassion to ensure that officers and their families receive justice. Even after the past client's representation has successfully concluded, Tabor Law Firm has partnered with families of fallen officers to create scholarship funds so children of officers have an opportunity to achieve their academic goals.
The attorneys of Tabor Law Firm have been dedicated to serving the needs of injured officers for the past 40 years. Tabor Law Firm continues to work with Steve Luce, Executive Director of the Indiana Sheriffs' Association to assist officers and their families and to answer any questions they may have.
We know that unfortunately at some point in your career you will know an officer that is involved in an accident. Who do you turn to in a time of need? Tabor Law Firm has the expertise and knowledge of the unique circumstances that must be evaluated when an officer is injured or killed. Before you retain someone else, we want to talk to you. Even if you're looking for a second opinion, call us. We want to help.
We're painfully aware of when a tragic accident occurs involving an officer. Unfortunately, rules of professional conduct preclude us, or any other attorney, from contacting you. As difficult as it may be to reach out after a devastating accident, please contact us any time, day or night. Tabor Law Firm stands ready to help.
For additional information about Tabor Law Firm or the counsel and services we provide to officers and their families please call us at (317) 236-9000, or contact Steve Luce, Executive Director of the Indiana Sheriffs' Association at (317) 356-3633 | Toll Free: (800) 622-4779.