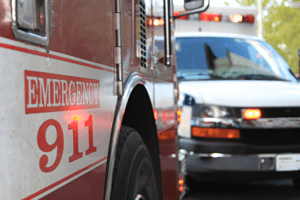 We have noted in past blog posts on our personal injury website at the
proven victims' advocacy firm of Tabor Law in Indianapolis that the
sources of
wrongful death are many and varied.
Patients die from botched surgeries, medication errors and other causes.
Dangerous products kill consumers in a number of ways following negligence
in design or manufacture. On-the-job injuries or accidents often turn
deadly in Indiana and nationally owing to broad-based human errors.
And, of course, negligent and reckless driving behaviors on streets and
highways are an immediate catalyst promoting dire outcomes for motorists
in passenger vehicles, motorcyclists, bicyclists, pedestrians and others.
Here's a sad and flatly tragic irony that is sometimes linked with
emergency roadway crews simply doing their jobs trying to help others
who are in trouble: They themselves can easily become imperiled by the
third-party negligence of other drivers whizzing by. They are there to
help, and yet in too many instances each year they are victimized in ways
that lead to serious injury or even death.
That is noted in one recent Indiana media account, with that report noting
that the state's "Move Over, Slow Down" law was enacted
in direct response to the
catastrophic injuries and deaths suffered by Indiana emergency workers
because of motorists' distracted driving behaviors.
Absent negligence, those sad outcomes would never occur.
The attorneys at Tabor Law Firm help accident victims and their families
secure meaningful outcomes and maximum compensation when their lives are
turned upside down by the substandard conduct of others.
Our experienced legal team has nearly a century of combined experience
aggressively promoting the rights and legal interests of Indiana individuals
and families who urgently need legal help in the wake of an accident or injury.
We welcome contacts to the firm and readers' close examination of our
proven track record as advocates helping those in their time of need.