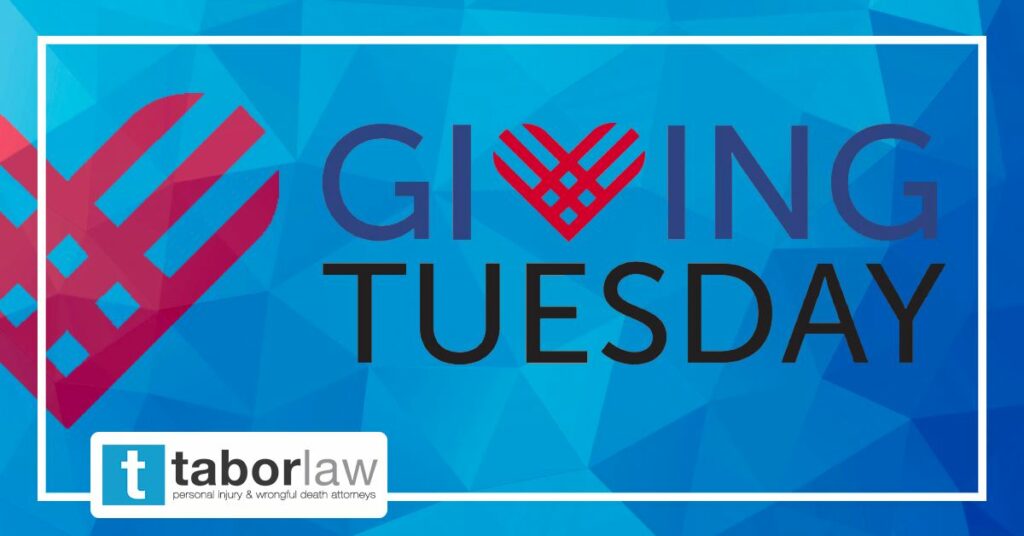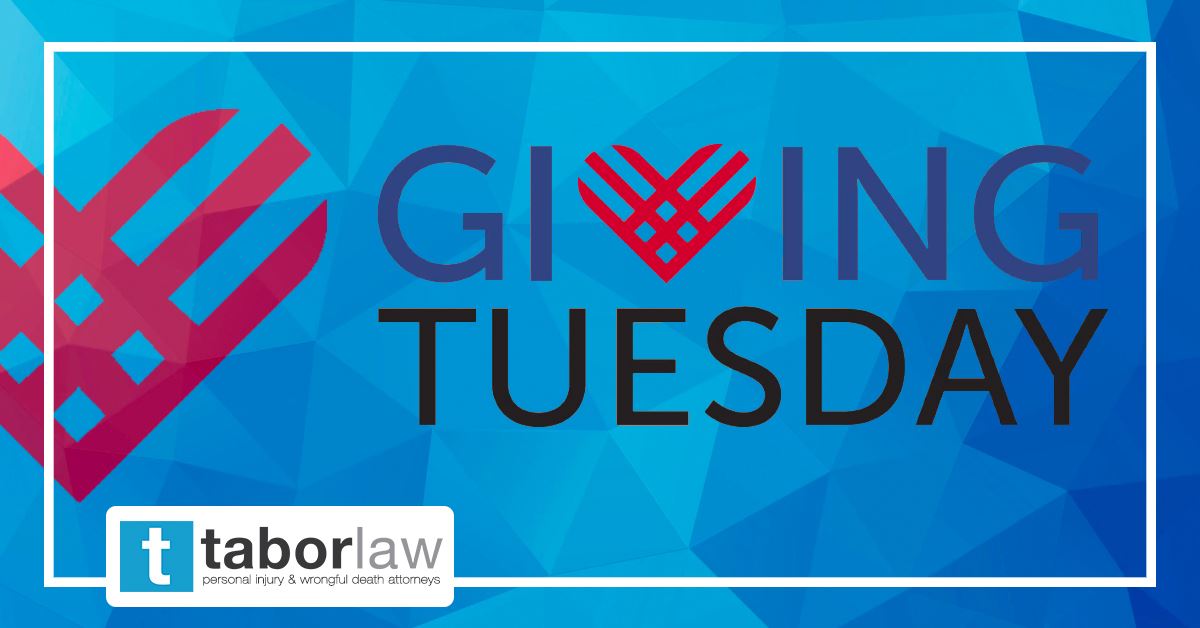 Giving Tuesday is a global generosity movement unleashing the power of people and organizations to transform their communities, not just today, but every day.
It was created in 2012 as a simple idea: a day that encourages people to do good. Over the past seven years, this idea has grown into a global movement that inspires hundreds of millions of people to give, collaborate, and celebrate generosity.
Here at Tabor Law Firm, we believe in getting involved and giving back to our community. So we decided to share a list of some of the organizations that are near to our heart. We hope you'll consider donating your money or time to one of them or another nonprofit here in Indiana.
Bicycle Indiana
Bicycling needs a voice in Indiana. That's why Bicycle Indiana is here to advocate, educate, and promote cycling on behalf of all Indiana bicyclists.
Website: www.BicycleIndiana.org
Facebook: www.Facebook.com/BicycleIndiana
Twitter: www.Twitter.com/BicycleIndiana
Brooke's Place
The death of someone you love can be one of the most difficult experiences of your life. When a child experiences the death of someone significant, his or her feelings and thoughts may become confusing and overwhelming. Brooke's Place provides an environment where children and their families have the opportunity to share their stories and begin to heal.
Website: www.BrookesPlace.org
Facebook: www.Facebook.com/BrookesPlace
Twitter: www.Twitter.com/BrookesPlace
Dathouse
Dathouse, INC. is a 501(C)(3) nonprofit organization at home in the Bates-Hendricks neighborhood in Indianapolis, IN. Their goal is to be leaders in healthy community development, affordable housing programs, after school kids programs, and various other community and business developments.
Website: www.Dathouse.org
Facebook: www.Facebook.com/DathouseINC
Instagram: www.Instagram.com/dathouseinc
GiGi's Playhouse
GiGi's Playhouse Indianapolis, Down Syndrome Achievement Center is a place to meet new friends in a safe environment, as well as to provide the opportunity for individuals with Down syndrome and their families to grow, develop and network. Here at GiGi's Playhouse, we desire to become a place of sanctuary, belonging, and love. GiGi's is a place where new parents can see the potential that their child can achieve, and all individuals with Down syndrome can reach new heights.
Website: www.GiGisPlayhouse.org/Indianapolis/
Facebook: www.Facebook.com/GiGisPlayhouseIndianapolis
Twitter: www.Twitter.com/GiGisPlayIndy
Lazarus Living
Lazarus Living Inc's purpose is to decrease homelessness in the elderly and disabled population by offering a structured living environment capable of providing adequate nutrition/hydration/hygiene/clothing, accessing all appropriate social services, ameliorating medical problems, and restoring human dignity.
Website: www.LazarusLiving.org
Facebook: www.Facebook.com/LazarusLiving