December 5, 2019 emergency personnel were called to the scene of a crash involving a passenger car and a school bus on I-70 near Emerson Avenue in Indianapolis, Indiana. When first responders arrived they located a silver car heavily damaged in sitting in the left lane of I-70. A school bus was ahead of the wrecked car on the right shoulder. The driver of the car, 36-year-old Sarah Nuckols of Indianapolis, was injured in the crash and transported to the hospital. The Warren Township School Bus was occupied by seven students and three adults including the driver. Of the bus occupants, two juveniles and one adult passenger were transported to area hospitals with non-life threatening injuries.
Preliminary investigation has led troopers to believe the silver car was driving at a high rate of speed along I-70 westbound when the driver lost control and spun into the side of the bus. Nuckols, the driver of the car, was transported to the hospital and subsequently arrested for driving under the influence of alcohol.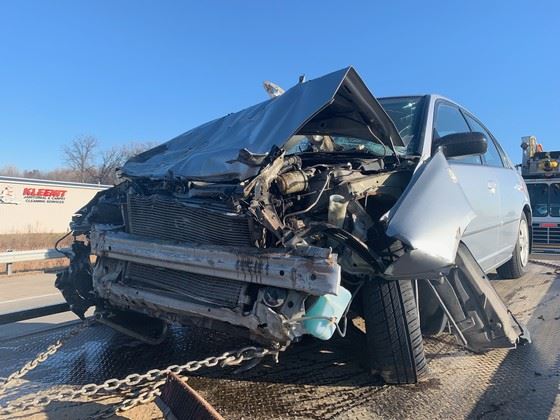 Firefighters and Paramedics from both the Indianapolis Fire Department and the Indianapolis Emergency Medical Service responded to the scene and treated the patients. Each occupant of the bus was evaluated by a medic before being transferred to another bus to return to the school. Staff from Warren Township Schools arrived on scene along with Warren Township School Police Officers to assist. As a requirement with any crash that results in potentially serious injuries, the bus driver was tested for alcohol and that test was negative. The right three lanes of I-70 were closed for approximately one hour while the students were treated and transferred to another bus.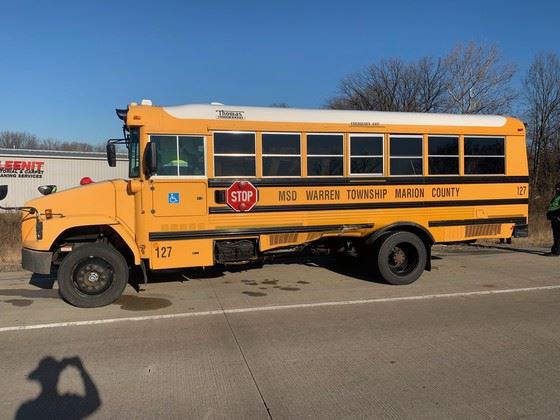 Need Help After a Bus Accident? We're Here For You.
At Tabor Law Firm, LLP, our attorneys have experience fighting for the rights of injured victims and their families. We understand how traumatizing bus-related accidents can be and we know that watching your child suffer is an impossibly difficult pain. If your child was injured in a school bus-related accident we want to help you fight for justice and compensation.
Any criminal charges mentioned above are merely accusations. Any formal charges are determined by the Marion County Prosecutor's Office upon review of the case. All suspects are presumed innocent until and unless proven guilty in court.