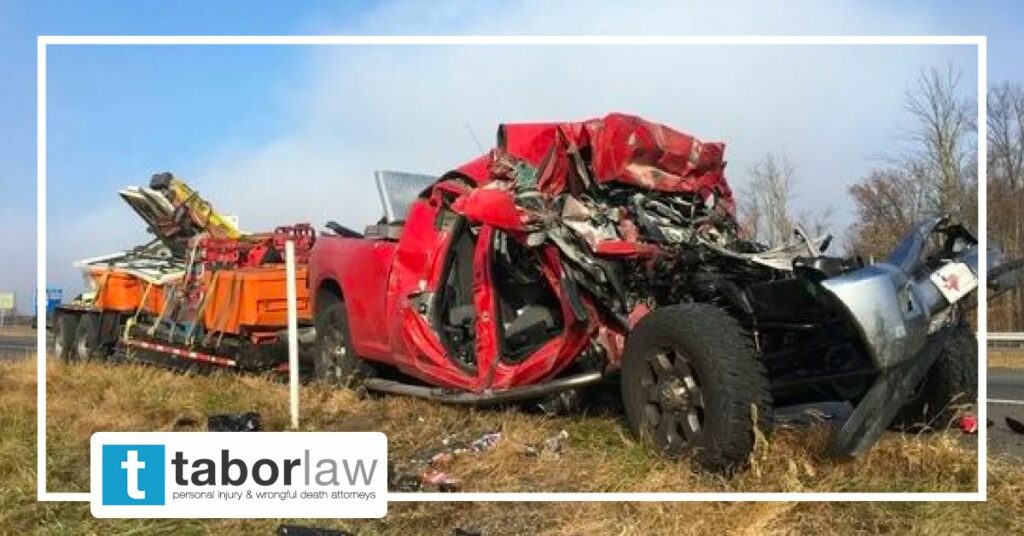 Indiana State Police report a California man has died Tuesday morning in a crash on Interstate 70 in Henry County.
The crash happened just after 7:45 a.m. on I-70 near State Road 103.
The preliminary investigation by Senior Trooper Doug Snyder and the Indiana State Police – Pendleton Crash Reconstruction Team indicated that a red 2008 Dodge Ram, being driven by Troy K. Lemons, age 47, of San Mateo, California was traveling eastbound in the right lane of I-70 near mile-marker 125 in Henry County. Mr. Lemons's vehicle had a large trailer in-tow, which was loaded with construction equipment. While traveling eastbound Mr. Lemon's vehicle collided with the rear of a Great Dane box trailer being pulled by a white 2009 Freightliner semi-tractor driven by Abdulrazak H. Nur, 55, of Columbus. OH. After impact Mr. Lemon's vehicle became disabled in the right lane and caught fire. Lemons was pronounced dead at the scene. His two passengers were taken to IU Health Methodist Hospital with injuries that did not appear to be life-threatening, ISP said.
Police said dense fog at the time of the crash left limited visibility in the area. Unsafe speed was also a factor in the crash, according to police.
No criminal charges had been filed on Tuesday, and the crash remained under investigation.