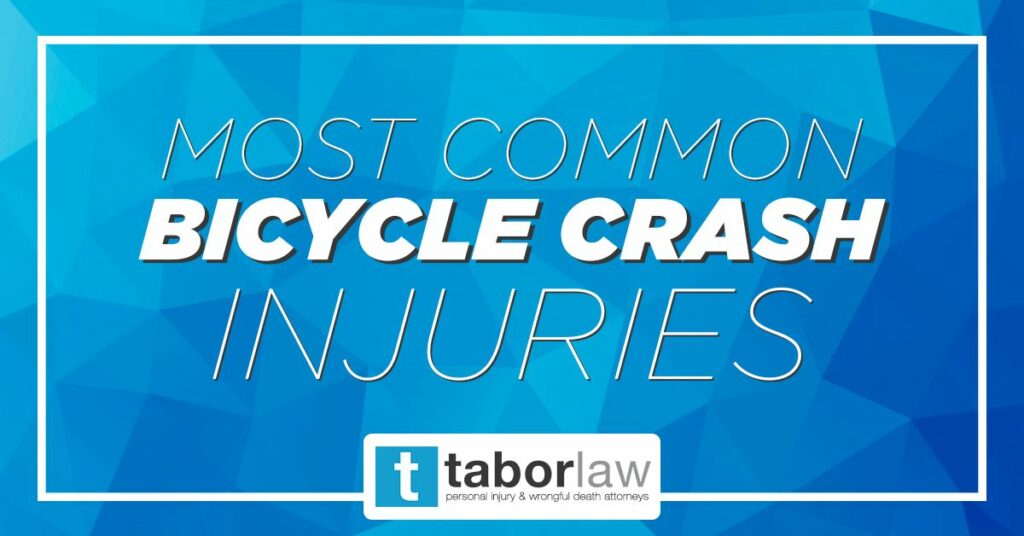 Bicycle crashes are not as common as other incidents on the road, but they often result in more catastrophic and fatal injuries due to the minimal protection bicyclists are afforded on their bikes. Even with the proper protective gear, bicyclists are incredibly vulnerable, which is why motorists must maintain awareness of their surroundings and ensure they are not putting bicyclists at risk.
Frequently Sustained Injuries
Not all bicycle crash injuries are fatal or even catastrophic. Some are relatively minor, such as strains, bruises, scrapes, and cuts. That said, even if you do not appear to be severely injured, you should still see a doctor and ensure any injuries you sustained are treated immediately.
Here are some of the most common bicycle crash injuries:
Broken bones and fractures
Traumatic brain injuries, including skull fractures, concussions, and cranial hemorrhage
Dental fractures
Hernia
Rib fractures
Spinal cord injuries
Pancreatic trauma
Ruptured spleen
Renal contusions
Pelvic fractures
What to Do Next
Most people do not go to the doctor for a simple scrape or bruise, but you might have other injuries that are not visibly apparent, which is why it is essential for every bicycle crash victim to seek a medical evaluation. A doctor can run tests and check for injuries that you might not be aware of yet. For example, head injuries do not always present symptoms in the immediate aftermath of a crash. You could have a serious injury without even being aware of it. If your helmet is cracked, this is a strong indication that you might have sustained a traumatic brain injury, so be sure to get it checked out. A doctor should also examine your stomach, spine, and neck. If you believe your spine and neck are severely injured, you should not attempt to move. Wait for emergency medical assistance to arrive to avoid causing further damage.
The costs of a bicycle crash injury can be immense, so be sure to obtain skilled legal assistance as soon as possible to increase your chances of obtaining the compensation you will need to cover your medical expenses and lost wages. In Indiana, the statute of limitations for filing a personal injury claim is 2 years.
Reach Out to Our Bicycle Crash Injury Team Today!
If you were injured in a bicycle crash, you need to reach out to the experienced bicycle crash attorneys at Tabor Law Firm, LLP. Our team has more than a century of collective legal experience and is dedicated to fighting on behalf of injured victims. You can rely on our compassionate attorneys to get you through this traumatic and frustrating experience, so you can recover and move forward with your life. Whether you lost a loved one in an crash or sustained severe injuries, you can rest assured your case will be in good hands with us.
Reach out to Tabor Law Firm, LLP today at (317) 236-9000 to schedule a free consultation and learn more about what our team can do for you. You will not owe us legal fees until we win your case.