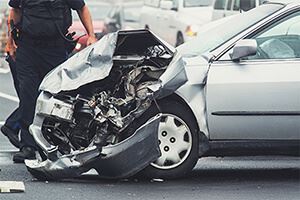 From fender benders to serious collisions, accidents happen every day.
If you are lucky, you will not be involved in one, but even as you drive
safely and defensively, others on the road may not. Motor
vehicle accidents can have long-term effects on your quality of life if they are not handled
correctly.
If you find yourself in an accident, there are several steps you should
always take whether it is serious or not. This is to protect both your
health and your financial future.
1. Call the police and emergency services
Your first concern after an accident should be keeping everyone safe. This
means moving the cars out of the way of traffic if possible. Most importantly,
you should call the police immediately. They will send emergency medical
services if necessary and file a police report to document the accident.
2. Gather necessary information
You should
always exchange information with the other driver. Ask for the names of any passengers in the car,
license plate numbers, the make and model of each vehicle, insurance information,
the location of the accident, contact information for eyewitnesses, and
the names of the responding law enforcement officers. Document this information
on your own even if it is in the police report.
3. Seek medical attention
Even the smallest fender bender can result in an injury that is not obvious
at first. You should always seek an exam by a medical professional immediately
after an accident. If you were not at fault and you end up with medical
bills, you may need an official exam to pursue compensation.
4. Contact the insurance company
After an accident, you can contact the
at-fault driver's insurance company to report an accident with a policyholder. The police at the scene will
determine who is at fault in the accident and may even give a citation
to the offending driver.
5. Hire an attorney
If you suffer any injury in an accident and have medical bills, costs for
property repair or a loved one who was killed by another driver, you may
have grounds for a personal injury or
wrongful death lawsuit, and you should contact an attorney immediately.