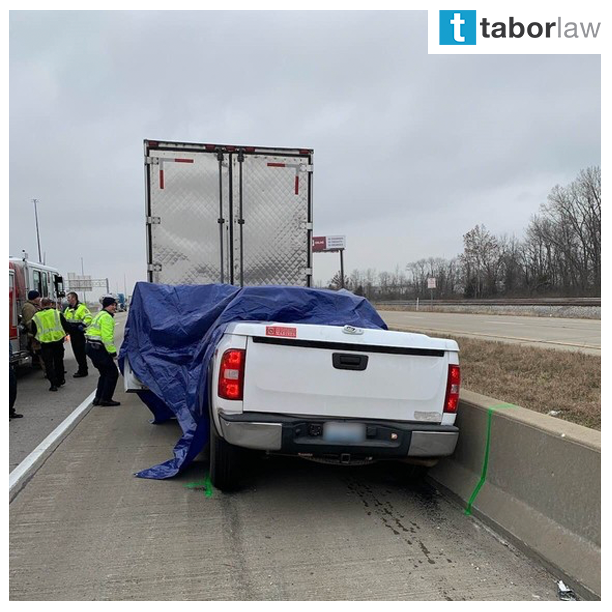 A wheel which came off a vehicle traveling southbound on I-65 and resulted in the fatality of a northbound motorist.
The preliminary investigation reveals that at approximately 12:50 pm on January 16th, Peter D. Gaetano, 51, of Covert, Michigan was driving his blue, 2016 GMC pickup truck southbound near the 2.8 mile marker when the rear driver's side wheel came off his vehicle as he was traveling in the third lane of I-65 just north of Eastern Boulevard. After breaking loose from the vehicle, the wheel became airborne, crossing over the concrete median wall and into the northbound lanes of I-65. The wheel collided with a white Chevrolet pick-up truck driven by Olivia Kustes,18, of Rineyville, Kentucky, causing fatal injuries. The pickup truck continued north into the righthand emergency lane and appeared not to be stopping. A commercial vehicle driver, Alvin P. Logan, 45, Chicago, Illinois, realized the vehicle was not stopping and placed his semi-truck in front of the vehicle driven by Kustes and slowly brought it to a stop on the right side of the interstate.
Tabor Law Firm has successfully represented similar cases all too often. Aggressively pursuing compensation for families that have lost a loved one. Auto accident litigation can be unexpectedly complicated, and our lawyers have the experience to handle all scenarios when it comes to proving liability and seeking the recovery you deserve.