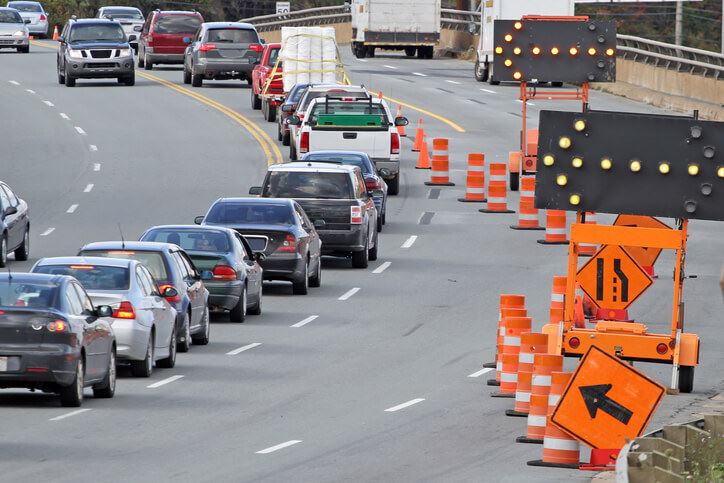 The two year I-69 construction delay has now become more than just a traffic
nightmare- It's costing motorists, and even Hoosiers their lives.
Since construction began at the end of 2014, crashes on the stretch of
State Road 37 (the future I-69) between Bloomington and Martinsville have
risen nearly 50%. In 2016, there were 354 crashes-114 more than in 2014.
Additionally, the number of annual crashes has been up 59% in the two
years since construction began, compared to crash statistics from the
four years before construction began per the
Indianapolis Star.
The construction was to be completed by October of 2017, but State officials
now say work will continue until August 2018. News outlets are now beginning
investigations as to the root cause of the construction delays. With such
significant increases in accidents, there should be a push by government
officials to complete the construction work as safely and as quickly as
possible even if performance bonuses may have to be offered.
The construction along I-69 alone has caused or contributed to hundreds
of collisions, but it's important to remember that any time there
is construction on a roadway, the number of collisions typically increases.
Construction zones pose an additional danger to drivers due to lane shifting,
frequent speeding limit changes, and merges that require traffic to slow
down suddenly. When approaching or traveling through a construction zone,
proceed with extreme caution, pay close attention to road signage, and
reduce your speed. Do not rely exclusively on the signage because it could
be inadequate or inaccurate for the road conditions ahead.
If you or a loved one is injured or killed in part due to construction
hazards or road conditions, call Tabor Law Firm. We have long standing
experience successfully representing persons injured in accidents involving construction sites and road hazards.