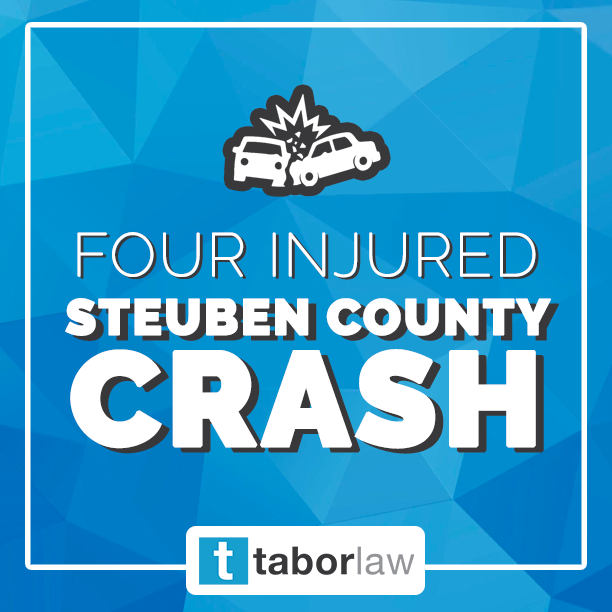 The Indiana State Police is investigating a two-vehicle crash which occurred
March 3rd at the intersection of State Road 827 and County Road 300 N,
resulting in the injury of four people.
Preliminary investigation by Sergeant L. Andrew Smith indicates at approximately
12:40 p.m., a 2013 Volkswagen Passat was traveling westbound on County
Road 300 N at what appeared to be an excessively high rate of speed when
it crested a hill, ran a stop sign and struck a northbound 2016 Ford Fusion
in the right, rear tire area. It is believed the Volkswagen was passing
another vehicle prior to the crash.
As a result of the crash, the rear axle of the Ford was torn from the vehicle
and the entire engine of the Volkswagen was thrown more than 200 feet
down the roadway. The driver of the Volkswagen, Brandon G. Wooster, 36
of rural Angola was pinned in his vehicle and had to be extricated by
the Angola Fire Department. He was transported to Parkview Regional Medical
Center with non-life threatening injuries, which were reduced as he had
been wearing his seatbelt at the time.
The driver of the Ford, Ashton J. Davis, 25 of Fremont suffered minor injuries
and was transported to Parkview Regional Medical Center along with her
passengers Harley M. Cleckner, 27, and five year old Alexander E. Cleckner,
both of Fremont. All three were properly restrained and their injuries
were reduced as a result. The conditions of all four involved are not
known at this time.
According to Smith, drugs and alcohol are suspected as being contributing
factors in this crash. Toxicology results are pending. A copy of Smith's
investigation will be forwarded to the Steuben County Prosecutor's
Office for review upon its completion. Smith was assisted at the scene
by the Angola Fire and Police Departments, Steuben County Sheriff Department
and Steuben County EMS.
This is not the first incident we've seen in Steuben County. If you
or a loved one have been injured in a
car accident due to someone else's negligence,
contact the experienced attorneys at Tabor Law Firm today.